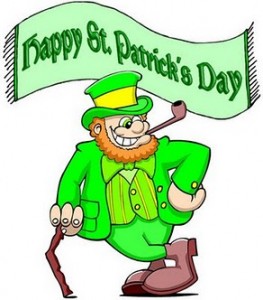 If you are into Oldies but goodies music, this is the place to be!!!
You are in for a treat with this band!! Most of you know this band, they host Sunday Jam at Forty Rod in Mint Hill, NC.Note from the band! I think we can all agree that it's more fun when we can pack the place and feed off the crowd, so let's do it again! Bring a friend or two! Special thanks go out to Sharon for bringing her meetup groups out to support us and enjoy what we love to do!!!
No cover charge !!

See Sharon for your Raffle ticket. ( read below)
A place like the Classic Cheers,Where Everyone
Knows Your Name"@ FORTY Rod Roadhouse
Gread food,drinks at a great price.
On top of having great music (free) the food & drinks are good at a a very good price.
We can even dance,
Come early and have an early dinner with the group
For the ones that might not know the band, Horsefly was formed in the summer of 2011 by four guys that met up in the local blues jams and open mics in Charlotte, NC.
Combining the outstanding drumming of Jack Dunne, the steady and inventive bass playing of Fuzzy, the dynamic playing of Kevin on lead guitar, and vocals as big as the Carolina sky by Paul, and the outstanding keyboard playing of Rob Davies, Horsefly has come a long way in a short time. Playing multiple blues styles as well as classic rock, Horsefly plays standards, lesser-known tunes, and routinely adds new original tunes to the mix. In July, 2012 Horsefly added a new and exciting dimension to their sound with Rob Davies on keyboards.
All the guys have a love of many different styles of music, and focus on creating a dynamic sound with solid musicianship while at the same time putting on an energetic and exciting show.
If you are into Oldies but goodies music, this is the place to be on March 15,2013! At a St Patrick Day Party with Horsefly Band/ Dinner/ Dancing/ They are featuring Classic Rock with Classic Blues. (60's - 80"s music)
I am having a Raffle for this event. Each person that comes to this can buy a Raffle ticket for $1.00.
The prize will be the cash pot, the more people we have to come to this event, the bigger the pot will be for the winning ticket holder.
Please help us support the Band. Most of you know what a great band Horsefly's is. Tell all your friends to come out! I am opening this Raffle to everyone that buy a ticket and comes to this event in support the Horsefly's Band on March 15,2013.
Forty Rod Roadhouse
9229 Lawyers Rd
Lawyers Square Shopping Center, Mint Hill, NC 28227
Friday, March 15, 2013
Time: 7:30 P.M. Dinner , Meet and Greet