Rome with African American Travelers!
Visit the world's biggest open air museum with the  African American Travelers.  We're heading to Rome for 5 days and 4 nights!
About Rome
Rome  is a city and special comune in Italy. Rome is the capital of Italy and also of the homonymous province and of the region of Lazio. With 2.8 million residents in 496.3 sq mi, it is also the country's largest and most populated comune and fourth-most populous city in the European Union by population within city limits. Between 3.2 and 3.8 million people live in the urban area, and 4,194,068 in Rome metropolitan area. The city is located in the central-western portion of the Italian Peninsula, on the Tiber within Lazi. Rome is the only city in the world to contain in its interior a whole state; the enclave of Vatican City.
Rome's history spans more than two and a half thousand years, since its legendary founding in 753 BC. It is referred to as "The Eternal City", a notion expressed by ancient Roman poets and writers. In the ancient world it was successively the capital city of the Roman Kingdom, the Roman Republic and the Roman Empire, and is regarded as one of the birthplaces of western civilization. Since the 1st century AD, Rome has been considered the seat of the Papacy and in the 8th century it became the capital of the Papal States, which lasted until 1870. In 1871 Rome became the capital of the Kingdom of Italy, and in 1946 that of the Italian Republic.
After the Middle Ages, Rome was ruled by popes such as Alexander VI and Leo X, who transformed the city into one of the major centers of the Italian Renaissance along with Florence. The current version of St Peter's Basilica was built and the Sistine Chapel was painted by Michelangelo. Famous artists and architects, such as Bramante, Bernini and Raphael, resided for some time in Rome, contributing to its Renaissance and Baroque architecture.
Rome has been ranked by GaWC in 2010 as a beta+ world city, as well as the 28th most important global city In 2007, Rome was the 11th-most-visited city in the world, 3rd most visited in the European Union, and the most popular tourist attraction in Italy.  The city is one of Europe's and the world's most successful city "brands", both in terms of reputation and assets. Its historic centre is listed by UNESCO as a World Heritage Site. Monuments and museums such as the Vatican Museums and the Colosseum are among the world's most visited tourist destinations with both locations receiving millions of tourists a year. Rome hosted the 1960 Summer Olympics.
- Truncated from http://en.wikipedia.org/wiki/Rome
New to Rome?  We'll Guide You!
This trip is open to new and veteran travelers alike.  If this is your first time abroad or your first time in Rome, fear not! All Excursions on our itinerary will have a private tour guide.
Are you an experienced traveler looking for more independence?  All day trips are optional, so feel free to skip the Colosseum
Anticipated Cost
$2095 payable in installations
The first payment of $150 is non-refundable.  Afterwards, a percentage of the money received will be refundable if your plans change. Please anticipate costs for food, wine, and excursions.
$500 should be sufficient, but Rome has endless sites to see and home to some of the world finest restaurants! We cannot be held responsible for uncontrollable urges! In addition, please take into consideration the exchange rate for the Euro when planning how much money to bring.
Click HERE for the current exchange rate.
Payment Dates:
$150 Deposit - November 15th – Deposit is non-refundable
$325 - January 15th
$325 - February 15th - Must have a balance of $790
$325 - March 15th  
$325 - April 15th – Must have a balance of $1430.  90% of money is refundable until this point.
$325 - May 15th
$320 - June 15th - 45% of money received up until this date is refundable
Please click here to make your deposit

 
What's Included?
A lot!
- Transportation to and from the JFK airport VIA bus
- Airfare to Rome
- Transfers to the Hotel
- Hotel stay (dual occupancy)
- Free T-Shirt
Please note that this trip is available exclusively as a package.  None of the above items listed may be purchased separately.
What's NOT Included? Please anticipate costs for food, wine, and any excursions
Where Will We Stay?
We want to be in the heart of the action, so we will be staying within walking distance of the  Colosseum at the Best Western Premier Hotel Royal Santina Hotel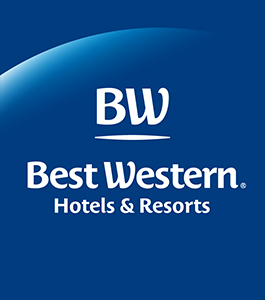 Features
This mid-rise hotel offers 118 modern soundproof rooms with free Wi-Fi, flat-panel TVs, minibars, hairdryers and touches of avant-garde design. Fuel up for the day with a complimentary continental breakfast buffet. Later, reflect on the day's adventures over dinner at the on-site restaurant and drinks at the cocktail lounge. Pets are allowed for a fee. Parking is also available for an additional fee.
Hotel Location

This hotel is located one block from the Termini metro station and from Roma Termini Train terminal, making it easy-to-access hub. Step into ancient history at the Colosseum and the Forum, one-and-a-half miles away, or revel in style and elegance at the boutiques around Via Condotti, about one mile west. The Vatican is four miles west. Leonardo Da Vinci International Airport - Fiumicino is 20 miles away.
Note that hotel is subject to change, but the star rating will not go down. If we can get the Ritz for the same price... we will!
Itinerary
IMPORTANT: On the morning of July 30th we will meet at 30th Street Station and go to JFK airport via bus.  Precise itinerary will be specified after tickets are purchased (mid-February).
You can expect to see the following places on our itinerary:
·  Colosseum
·  Castel Sant'Angelo
·  St Paul Ouside the Walls Basilica
·  The Secret Key Hole
·  Giardino di Arancia
·  Campo dei Fiori
·  Pantheon
·  Trevi Fountain
·  Piazza Navona
·  Spanish Steps
·  Appian Way
·  Catacombs
·  Roman Forum
·  The Vatican
FAQ
Can I bring a guest?
Guests are welcome.
Do we have to stick to the payment plan?
In order to be a part of this trip it is mandatory to make the down payment by January 31st. This money will go towards reserving your airline seat and is non-refundable.
Subsequent payments can be made at your discretion as long as we have received the required amounts at the indicated check points.
Is there any chance of the price changing?
Absolutely not! We have been working with a number of airlines and hotels to provide you with the best fare possible. We can say with confidence, that $2095 is the cost of your trip.
Which airline are we traveling with?
Our airline of choice is Turkish Air. However, this can change as our seats are not reserved until all of our first down payments have been collected and paid to the airline. If an airline comes along with a better offer for us, then by all means we will accept it. Please keep in mind your spot is not guaranteed until your final payment has been made.
It is important to us that you not have any doubts in traveling with us. Therefore, if you have any further questions please do not hesitate to contact us at [masked] or[masked]-1236.