FREE - JPL Lecture + Optional Dinner at Café Bizou (DineLA Week)
Please indicate if you want to meet for dinner so that I can make an appropriate reservation.
Meet around 6:45 p.m. at Vosloh Forum (free parking in campus lot next to venue) and/or around 8:30 p.m. at Café Bizou (91 N. Raymond Avenue, Pasadena, CA 91103) as described below.
After the lecture, we will have an optional group dinner at Café Bizou restaurant in Pasadena.
It's DineLA week so there will be an opportunity to try a $25 prefixed 3-course dinner.
http://www.cafebizou.com/dine-la-prix-fixed-menu.php
http://www.cafebizou.com/parking_pas.php
The von Kármán Lecture Series: 2013
http://www.jpl.nasa.gov/events/lectures_archive.php?year=2013&month=7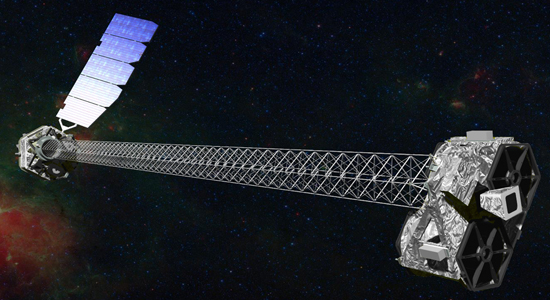 Exploring the Extreme Universe with NuSTAR
Jul. 19
The Nuclear Spectroscopic Telescope Array, or NuSTAR, launched on June 13, 2012, and is the first telescope to focus high energy X-ray light. Compared to the previous generation of non-focusing observatories working in this energy band, this change in technology provides NuSTAR with 10x sharper images and 100x improved sensitivity. High energy X-ray light provides a unique probe of the most energetic phenomena in the universe, from flares on the surface of the Sun, to the explosions of stars, to the extreme environments around neutron stars and black holes. This talk will present some of the highlights from the first year of NuSTAR observations and describe how they are changing our picture of the extreme universe.
Speaker:
Dr. Daniel Stern, NuSTAR Project Scientist
Jet Propulsion Laboratory
Location:

Friday, July 19, 2013, 7pm
The Vosloh Forum at Pasadena City College
1570 East Colorado Blvd.
Pasadena, CA
› Directions