Okay, let's have everyone attend!
However, we may have to sit in separate tables for dinner and I will only have 4-8 free tickets to the House of Blues event. Those who sent a $5 Paypal deposit will first have the tickets.
So far 1st 6 tickets will go to: Tracey, Celine, Kelly, Lisa, Tracy and me.
Goldstar is selling tickets for this event for $4.50 per ticket (comp + $4.50 fee) if you are interested in getting your own ticket. These are standing room only tickets.
FREE - 70s Music Concert @ House of Blues + Dinner at Catal Restaurant in Downtown Disney (not free)
I have 6 free tickets to attend the below concert at the House of Blues in Downtown Disney in Anaheim. This band plays good old 70s songs.
Concert begins at 9 p.m. No minimum purchase requirement.
At 6:30 p.m., we will meet to have dinner at Catal Restaurant in Downtown Disney. We can have a nice dinner and watch tourists from all around the world.
At 9:30 p.m., we can enjoy Disneyland fireworks.
Parking at Downtown Disney is free up to 5 hours with validation.
No +1 at this time.
New policy on RSVP to certain FREE events. 
In order to complete your RSVP, please put yourself in the waitlist and send $5 via Paypal as "friends" to: [masked].
I will return $5 back to you when we meet at the restaurant. If you do not show up at the restaurant, then $5 will be forfeited.
There is no cancellation or refund for this event so RSVP and send $5 only if you are 100% certain of attending this event.
This will be a new policy on certain FREE events due to past no-shows and cancellations during the last few of days before the event.
This event may be cross-posted in other meetup groups.
I will update here or on the message board below with further details.
Yacht Rock Revue
http://www.youtube.com/watch?v=3CsCZwongmE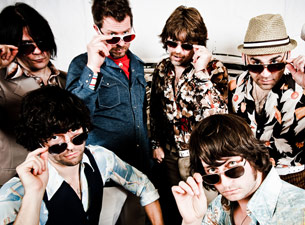 Friday 08/30/2013
Doors: 08:00 PM
Show: 09:00 PM
Ages: all
1530 S. Disneyland Dr.
Anaheim, CA 92802
(714) 778-BLUE (2583)