---
Date: Fri, 5 Aug[masked]:02:03 -0500
From: [address removed]
To: [address removed]
Subject: Monday Night Brewing Launch Party Reminder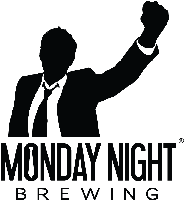 This is just a friendly reminder that you have RSVP'd for the Monday Night Launch Party at Ormsby's on Monday, August 8.
We're excited to celebrate with you. Even more so after the overwhelming response we have gotten. Despite our best attempts at keeping this event low-key, it looks like we're going to have quite the turnout. So heads up, introverts.
If you're interested in celebrating with us on a more low-key level, we do have some other cool events coming up, so make sure to drink with us on multiple nights. Specifically:  
Monday, 8/8:
Growlers available at Hop City at 5:30pm
Tuesday, 8/9:
Leon's Full Service at 6pm
Thursday, 8/11:
Young Augustine's at 7pm
Monday, 8/15:
Diesel Filling Station at 6pm
Wednesday, 8/17:
The Porter at 6pm  
And you can check out all the details
on our website
. As a reminder, here's what we've got going on for Ormsby's:  
Event
: Monday Night Brewing Launch Party
Date
: Monday, August 08, 2011 from 7:00 PM
Location
:
Ormsby's
1170 Howell Mill Road
Atlanta, GA 30318
For more information click here
:
Monday Night Brewing Launch Party
This email was sent by Eventbrite. Anyone can use Eventbrite to spread the word, collect money, and track RSVPs for an event.. See how you can too!

Click here to unsubscribe from events by "Monday Night Brewing".