Author of national best-seller,"By Any Greens Necessary",
Tracye McQuirter will be at Loving Hut Norcross
March 3rd (Sunday) 2-4pm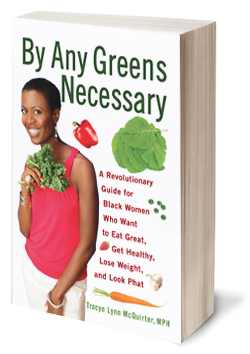 A vegan trailblazer and public health nutrition expert, Tracye McQuirter, M.P.H., has been named a food hero by Vegetarian Times, and her national best-seller, By Any Greens Necessary, was the #1 vegan book on The Huffington Post.
Tracye is the nation's leading authority on preventing and reversing chronic diseases in African American women using plant-based nutrition, and has been credited in part with increasing the number of African Americans primarily eating healthful plant-based foods to record highs–upwards of 3 million people.
Tracye is passionate about helping people live healthier, happier lives. She has been teaching, speaking, and writing about the food, culture, and politics of healthy living for more than two decades. She has a master's degree in Public Health Nutrition from New York University, and a bachelor's degree from Amherst College.
"As a vegan for 23 years, I know what it's like to experience vibrant health. But I also know this makes me rare among U.S. women, where up to 80% of us are overweight and up to 50% are obese. As a result, we experience the highest rates of death and disability from heart attack, cancers, stroke, and diabetes."
"The good news is that these chronic diseases can be prevented and often reversed by eating plenty of plant-based foods that we all know are good for us. Foods like fresh fruits and vegetables, whole grains, and legumes (or, beans, nuts, lentils, and split peas)."
The workshop's engaging format encourages interactive participation, with a book siging and a question-and-answer segment.
Date: Sunday March 3th 2013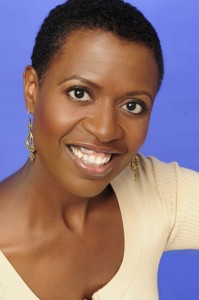 Time: 2:00 to 4:00pm
Cost: Complementary / Free
Location: Loving Hut Norcross
Tracye's book will also be available for purchase at Loving Hut
Seating is limited so RSVP early



Reviews on the book:
"Forget about quick-weight-loss and fad diets. Tracye McQuirter provides practical steps, tools, and tips for adopting healthy eating habits and lifestyle practices permanently." —Bryant Terry, author of Vegan Soul Kitchen:  Fresh, Healthy, and Creative African-American Cuisine

"A true gem . . . shows that a vegan lifestyle is a wonderfully healthy way to eat and live. . . . May you be inspired by Tracye McQuirter's personal story and her mouth-watering recipes." —Neal Barnard, M.D., President, Physicians Committee for Responsible Medicine