Extra-Value UPDATE: The Beat Drops are playing downstairs tonight at 9 pm. There is usually a cover charge for bands at that time, but the owner of The Wild Rover has agreed to waive the cover charge for us till 10 pm, during our party. So arrive by 10 pm and get to see The Beat Drops as part of our party package!
Gary
================
We've had our Free Party.
Now it's time for our Cheap Party!
And it's time to give back to the community!
Please join us for a Cheap Pub Party Fundraiser at The Wild Rover, right next to Faneuil Hall. Admission includes a free drink before 8:15pm and free appetizers till 9:30pm.
And though no one will go hungry this night (thanks to the delicious food supplied by The Wild Rover staff!), there are still plenty of hungry people in Massachusetts. So please support this fundraiser to help fight hunger in Boston via my favorite Boston charity, Project Bread. When you buy a VIP ticket below, a guaranteed amount is donated to Project Bread. And at least 25% of all proceeds beyond that will be donated to Project Bread, as well.
PLEASE SHOW YOUR SUPPORT AND INVITE ALL YOUR FRIENDS
This event is graciously hosted by The Wild Rover, which truly rocks as a venue!!!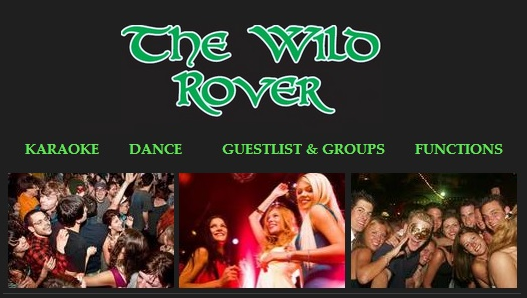 It's located right next to the Hong Kong at Faneuil Hall, around the corner from Sissy K's, and is very easy to find.
We'll also be raffling free movie passes, courtesy of GOFOBO!!!

How does this all work?
REGISTER: Get your Cheap admission ticket via party2.FACT-Boston.com at Eventbrite. Buy in advance and get in for less than $9! Grab an Early Bird Special and get in for less than $5! The earlier you buy, the more you save! Or, you can pay $9 cash at the door. (Please bring exact change.) 
PLEASE PRINT OUT AND BRING YOUR EVENTBRITE TICKET. (No cell phone apps for this one.) And be prepared to show ID. Thanks!
ARRIVE: Doors open at 7:00 pm. Walk in, turn right, and go up the stairs to the second floor. Come early!
FOOD: Free appetizers (chicken quesadillas, pizza, boneless chicken fingers, a pasta dish, maybe pot stickers, or something along these lines) will be out from 7:00 pm till 9:30 pm. Come hungry!
DRINK: Everyone who arrives before 8:15 pm gets one free drink coupon good till 8:30 pm sharp, so don't come late! Come thirsty! The cash bar will be available all night.
FUN: Bring your friends! Make new ones! Eat good food! Drink! Socialize! Dance!
RAFFLE: What can I win in the raffle? Movie screening passes! Okay, they're already FREE, but I'll help you set up a FREE Gofobo account and help you get a pair of passes to the screening of your choice. Three winners will be notified within 48 hours of the party. So bring your lucky rabbit's foot! (See Raffle Details: below.)

TALKING: There will be low background music till at least 9:30 pm, maybe as late as 10 pm, so talk! Mix! Mingle! Chat! Gab! Heck, gossip if you want!
DANCING: The lights will go down and the music will go up no later than 10 pm, so bring your dancing shoes!
KARAOKE: There is karaoke on the ground floor. Sing like Josh Groban, Michael Bublé, Mariah Carey, or Adele? Bring your pipes and let 'em rip!
LEAVE: The party officially ends at 10:00 pm, but feel free to stay till the 2 am closing time. Party on!
HELP: So, what can YOU do to make this party successful? That's easy... Eat! Drink! Be merry!  And INVITE ALL YOUR FRIENDS! The more people who show up and spend money, the more the venue makes, and the happier they will be to have us back over and over again! Heck, if you don't have any friends, bring some strangers! After all, a stranger is just a friend that you haven't met yet, right?
Who's coming? Right now, multiple Meetup groups are invited, and the event is publicized outside of Meetup, as well. If you want to have your Meetup group or organization included, please send a note to  [masked].
TRANSPORTATION/PARKING:
Parking in the Faneuil Hall area can be tricky, so I recommend taking the T, if possible. The Wild Rover is close to the Aquarium, State, Gov. Center, and Haymarket stops.
If you must drive in and can't find a meter, the cheapest parking is $7 at the International Place Garage at 1 International Place, with entrance at 55 Purchase St, with THIS COUPON. The coupon is good nights after 5PM and on weekends, for up to 12 hours, valid through July. (I will update as soon as the August coupon is available, so check back on Eventbrite!) The site says the coupon is not good during "POSTED EVENTS," which probably refers to sports games, but it doesn't say when those events are, so be aware.
The next cheapest is $10 at the Pi Alley Garage at 275 Washington St, with THIS COUPON. The coupon is good nights and weekends after 5PM, till 3AM during the week and 5AM on weekends, valid through July. (I will update as soon as the August coupon is available, so check back on Eventbrite!)
Both garages are about 0.3 mi from The Wild Rover.
If you prefer convenience to cost, there is the 75 State Street Garage at (you guessed it) 75 State St, with entrance at 5 Broad St. Their "Nights and Weekends" rate is $16, but they are incredibly close to the venue!
Hope to see you all there!
Gary and Phani
Raffle Details:
Raffle winners have 30 days in which to create a Gofobo account and claim a pair of passes. If the winners do not have Gofobo accounts, they should give me the necessary info to create an account for them. Current Gofobo users are requested to change their password to a temporary one and provide me their login info so that I may claim their passes using their own Gofobo account.
The passes must be requested at least 8 hours before the movie start time. I will make my best effort to get the passes you want, but I may not always succeed. If this happens, your 30 days may be extended if reasonably necessary.