An Agile Jam (Self-Organized Sessions)
Facilitated by: David Chilcott & Elina Razdobarina
Our Agile Jam Theme: Fostering Innovation and Creativity at Work
What is an "Agile Jam"
An  "Agile Jam" (sometime referred to as an "unconference") is a participant-driven meeting. The term "unconference" has been applied, or self-applied, to a wide range of gatherings that try to avoid one or more aspects of a conventional conference, such as fees, sponsored presentations, and top-down organization.

Unconferences often use variations on the Open Space Technology format / method developed by Harrison Owen in the mid 1980s. Owen's 1993 book Open Space Technology: a User's Guide discussed many of the techniques now associated with unconferences, although his book does not use that term.

Like in Open Space,  the agenda will created by the attendees at the beginning of the meeting. Anyone who wants to initiate a discussion on a topic can claim a time and a space. Unconferences typically feature open discussions rather than having a single speaker at the front of the room giving a talk, although any format is permitted. This form of conference is particularly useful when the attendees generally have a high level of expertise or knowledge in the field the conference convenes to discuss.


We'll have two rounds of sessions with report-backs from each session to the whole group to share highlights, learnings, puzzles and any next actions undertaken by the session participants.  One such action might be to publish the session notes so that everyone in the BayALN community can benefit. 
At the very end,  time permitting, we'll have a closing circle.

Please join us for an evening of exploring Agile principles and practices! Deepen your connection to YOUR agile community of practice. 
Elina Razdobarina
Elina has been an agile devotee since 2007, introducing it to software teams while managing projects, programs and living through a couple of agile transformations. Elina switched focus to the people side of agile and is now completely focused on taking agile beyond engineering – consulting on agile business management and its application to human capital and organizational design in high-growth companies. Her background is pretty wild and includes a degree in chemical engineering, certificate in HR and an MBA in Information Systems. Elina's favorite topic to discuss is "Can we be as efficient as a production line, but without feeling like a drone and be sincerely invested in what we are doing?"
Elina has been running BayALN events since 2013 and is very proud to be a part of such tight learning-focused community.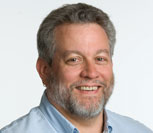 David Chilcott

David has an unusual set of skills that encompasses both the deeply technical and the deeply human aspects of software development. In addition to his background as a system architect and software developer, David holds a degree in group dynamics, and has completed formal training in creative problem solving, advanced facilitation, Innovation Games facilitation, non-violent communication (NVC), conflict resolution, Co-Active Coaching, Organization and Relationship Systems Coaching (ORSC) and the CTI Leadership Program. His passionate focus on collaboration and clear communication supports effective Agile business consulting, leadership and management coaching, and team facilitation, training, and coaching.


David has worked with organizations of all shapes and sizes from Fortune 500 companies to community-based not-for-profits, providing successful Agile business consulting and training, and has been designing and building custom business applications since 1989.


With a long standing interest and commitment to supporting learning communities David has been actively supporting and participating in both national and local associations, non-profits and business organizations for over 35 years. He is a former president of the Bay Area Association of Database Developers, is on the Agile Open California conference organizing team and is a former board member for the National Agile Leadership Network. He is also the founder and a coordinating committee member of both the Bay Area Agile Leadership Network (BayALN) and the Bay Area Agile Coaching Circles.


David is a husband, step-father, and grandfather, and is also active in healing, diversity, & social justice work.