BCO Farmer's Market Ride & Buffalou Bayou Regatta Party!!
meet @ Onion Creek
3106 White Oak Dr
Houston, TX 77007
This month we are combing two of Bayou City Outdoors' favorite events – Urban Harvest Farmers Market and the Buffalo Bayou Regatta!  We'll start at the awesome Heights coffee shop – Onion Creek.  Then, we'll take a combo of streets and the Buffalo Bayou Trail and saunter over to the eastside farmers market to see our friends at Urban Harvest.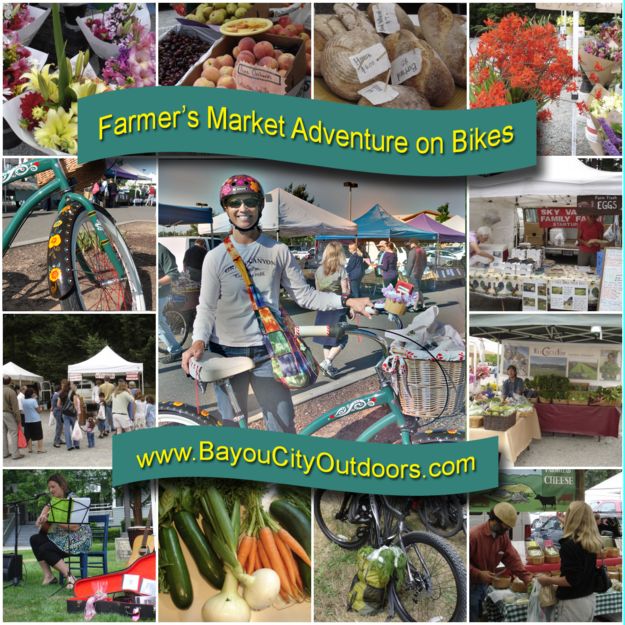 &
The eastside market is the biggest in the city and brings together rows and rows of local produce, handcrafted cheeses, baked goods and locally sourced organic meats.  Plus, there is always entertainment and freshly prepared foods to enjoy while we chill.  We'll hang out at the market for awhile and then jump back on our bikes and take the bayou trail to downtown to watch the finish of the Buffalo Bayou Reggatta – Texas' largest canoe and kayak race! 
There will be boats, bands, food and drink for purchase and awards.  After we enjoy the festivities we'll head back to the Heights via streets and the Heights bike trail – what a way to spend the day!  Plan on sticking around after the ride to enjoy lunch at Onion Creek Cafe.  They are a locally owned eatry and one of the first of it's kind.  Good food, good brews and good friends!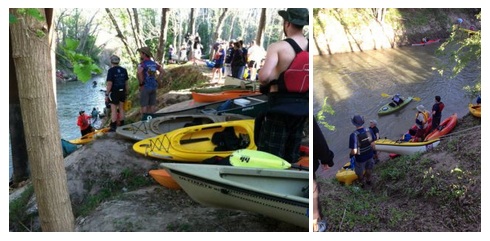 This is a very social ride (we chat a lot) and all levels of riders are welcome
No bike? No worries!  You can pick up a bike from the B-Cycle kiosk around town:  
http://houston.bcycle.com/home.aspx
Or go to one of your local bikes shops like:  West End Bicycles @ www.westendbikes.com, Bike Barn -@http://bikebarn.com/, Planetary Cycles @ http://planetarycycles.com/, or Houston Cycling Centres @ http://northwestcyclery.com/.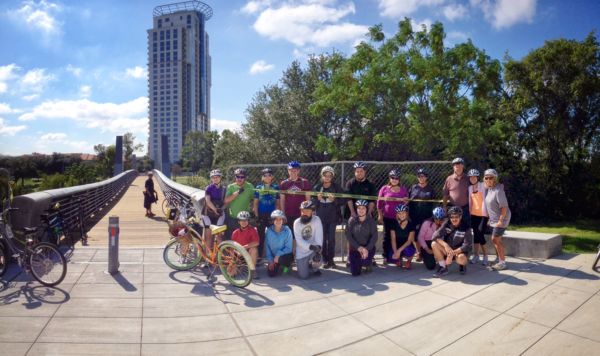 If you are a member of Bayou City Outdoors and do not have a bike, we can loan you a bike for the ride. But you MUST call the office 1 to 2 weeks in advance to arrange for the loaner bike.
 Meet at Onion Creek, 3106 White Oak Dr, Houston, TX 77007. Please DO NOT park in the Onion Creek lot – there is parking on the surrounding streets but look out for 'no parking' signs. Meet at 8:00AM – leave at 8:30AM to Noonish.  Free for members and non-members alike.
Additional info[masked] or e-mail to [masked]