Join Be Social Change for our Makers Institute class on Minding Your Money, Financial Management 101 with instructor Jennifer Alleva, of Your Part Time Controller, where you will learn how to begin setting-up bookkeeping and accounting systems for your non-profit or social venture...and how to stop losing sleep over it!
----------------------------------------------------------------------------
This is a paid class: $30 
To attend purchase your ticket on Eventbrite here:
https://makersinstitutefinancialmgmt.eventbrite.com/

----------------------------------------------------------------------------
ABOUT THE CLASS:
In this "101" course we will explore best practices in bookkeeping, accounting and financial management and how to set-up your systems so that they are scalable as you grow.  Using group learning and real-life case studies and financial statements, this course will provide you with practical knowledge that you can apply immediately at your organization.
YOU'LL LEARN:
• Basic financial statement concepts
• Reading and interpreting your financial statements
• Setting-up your accounting systems for success and growth:
-Selecting an accounting software package
-Apps for tracking and recording expenses
-Payroll services
-Budgets
-Financial statements  
-Chart-of-accounts
-Responsibilities and tasks of your accounting "department"
• Other best practices in financial management that you need to increase your zzzzz's:
-Internal controls to reduce the risk of fraud
-Benchmarking and analysis
-Forecasting
-Cash management and reserves
WHO THIS CLASS IS FOR:
This class will be helpful to leaders- both management and board members- of start-up and existing nonprofits and social enterprises who want to develop or improve their financial management systems.
INSTRUCTOR BIO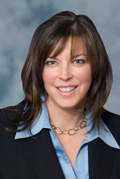 Jennifer Alleva
http://www.yptc.com/
Jennifer Alleva is a CPA with over 25 years of accounting and financial management experience. Jen is a Partner with Your Part-Time Controller, LLC.  For 20 years, YPTC has helped nonprofit and for-profit organizations be successful by providing expert financial management services.  In her spare time, Jen loves to teach and is on the faculty of the University of Pennsylvania Fels School.
MAKERS INSTITUTE PARTNER
The Centre for Social Innovation is a Founding Partner of the Makers Institute and a home for nonprofits and social entrepreneurs in New York City. They're building a movement of passionate people committed to a better world. Learn more at http://socialinnovation.org
Refund Policy: Refunds can be issued in full up to 24 hours prior to the start of the class by contacting Be Social Change. Refunds cannot be processed within 24 hours of a class or once the class has taken place.