Join Be Social Change for our Makers Institute class Upgrade Your Event: Using Tech Tools to Further Your Cause with instructor Angela Giacchetti, NYC Marketing Manager at Eventbrite, where you will learn how to use social media and other technology tools to take your events to the next level!
ABOUT THE CLASS
Eventbrite and The Makers Institute would like to treat you to an interactive workshop along with breakfast provided by witchcraft exclusively for change-makers in the world of nonprofits, CSR, and/or social enterprise. We'll share insight on social media, fundraising, and event technology to help make your events a huge success!  
----------------------------------------------------------------------------
This is a paid class: $10
To attend purchase your ticket on Eventbrite here:
https://mi-upgradeyourevent.eventbrite.com

----------------------------------------------------------------------------
YOU'LL LEARN
• How to use Facebook, Twitter and other social tools to maximize results for nonprofit and fundraising events
• How to create and draft a marketing calendar for your next event
• Practical social media recommendations to implement before, during, and after your event
• How to use scheduling, analysis, and optimization tools to help you work more efficiently and drive performance
• WHO THIS CLASS IS FOR
Nonprofit, CSR, and social enterprise professionals interesting in effectively using events to raise awareness and/or funds. 
INSTRUCTOR BIO
Angela Giacchetti
@BriteNYC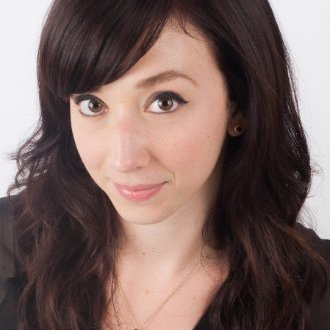 Angela Giacchetti works as New York City Marketing Manager for Eventbrite. Passionate about bringing people together around social good, Angela has had the honor of speaking at the Pencils of Promise Leadership Institute and the Planned Parenthood Truth Tour, as well as organizing workshops with NYC HandsOn Tech, Women's Information Network, and Bicycles Against Poverty.
At Eventbrite, we believe that gathering with others is the best way for people to learn, grow, get inspired, feel connected, get healthy, give back, and celebrate. So we're building technology that facilitates those gatherings, by helping people find and attend events that feed their interests, while connecting them with others who share their passions. In 2012 alone, over $59 million was raised for charities through events organized by both individuals and organizations who take advantage of our platform for fundraising.
FOOD SPONSOR:
MAKERS INSTITUTE PARTNER
The Centre for Social Innovation is a Founding Partner of the Makers Institute and a home for nonprofits and social entrepreneurs in New York City. They're building a movement of passionate people committed to a better world. Learn more at http://socialinnovation.org