Join Be Social Change for our Makers Institute class on Crafting Business Plans for Social Good Startups with instructor Sang Lee, founder of Return on Change, where you will learn how to transform your business idea into your business plan!
-----------------------------------------------------------------------
This is a paid class - Price: $30 
To attend purchase your ticket on Eventbrite here:
https://business-plans-social-good-startups2.eventbrite.com
----------------------------------------------------------------------
"Reduce your plan to writing. The moment you complete this, you will have definitely given concrete form to the intangible desire," – Napoleon Hill.
About the Class:
A business plan is a formal statement of a set of business objectives and targets, the reasons why they are achievable, and the grand plan for reaching those goals. Entrepreneurs need more than just a good idea to launch a successful startup. Business plans are used both internally and externally within the startup. Internally it's used to target internal goals and general guidance on how these goals are met. Externally, business plans are used to communicate with financial stakeholders particularly. For non-profits, these external stakeholders may include donors and clients. For for-profit businesses, these external stakeholders may include investors and customers.
So whether you plan on starting a non-profit or a for-profit business, a business plan is one of the key documents that every startup should have. This class is intended for those who have a startup/business idea, a rough plan, maybe even a team, but no business plan. Through interactive activities you will learn how, why, and what goes into a business plan.
Doors open at 6:45 and class starts at 7:00.

What You'll Learn:
• The difference between a business idea and business plan
• The importance of having a business plan
• What the elements are that go into a business plan
• How to write a business plan

Who This Class Is For:
Individuals who have a startup/business idea, a rough plan, maybe even a team, but no business plan. 

Instructor Bio: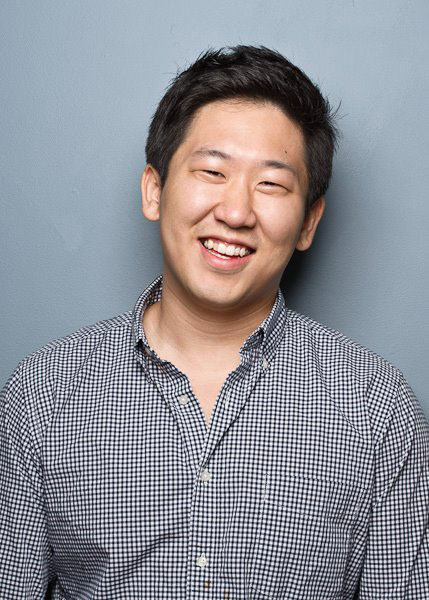 Sang Lee is a recovering investment banker who discovered his passion for startups.  He's now the CEO and founder of Return on Change, a funding portal connecting high-impact startups with investors. Grounded in social innovation, Sang's mission is to alleviate the pain that social entrepreneurs/startups experience when they seek a capital raise. Through technology and finance, he is seeking to create a new paradigm of impact startup finance where everyone gets involved in the sustainability of the future while losing the unnecessary complexities of deal  making and capital contracts. He has received the Young Entrepreneurs to Watch Award from Under30CEO NY, and is serving as the Executive Director of CF50, a global crowdfunding think tank
Return on Change (RoC) is an online funding platform connecting high-impact startups with investors. Targeting socially innovative companies in the Tech, MedTech, CleanTech, and Social Enterprise fields, RoC strives to democratize and digitize the capital raising process so entrepreneurs can spend less time looking for funds, and more time growing their businesses.
About The Makers Institute
The Makers Institute is the education arm of Be Social Change focused on building a pipeline of entrepreneurial problem-solvers tackling the most pressing social and environmental challenges of our time.
The Makers Institute serves as a platform for leaders in the social innovation, business, and technology space to share their knowledge and expertise with passionate professionals wanting to engage in work that creates meaning, purpose, and impact. By connecting and leveraging the power of existing human and social capital, The Makes Institute is creating a community of social change starters, makers, and amplifiersbuilding the next generation of careers and organizations that will change the world.
Learn more about the Makers Institute >>
Makers Institute Partner
The Centre for Social Innovation is a Founding Partner of the Makers Institute and a home for nonprofits and social entrepreneurs in New York City. They're building a movement of passionate people committed to a better world. Learn more at http://socialinnovation.org
Refund Policy: Refunds can be issued in full up to 24 hours prior to the start of the class by contacting Be Social Change. Refunds cannot be processed within 24 hours of a class or once the class has taken place.