Join Marcos Salazar and Heidi Sloane for Intro to:


 "Startup success is not a consequence of good genes or being in the right place at the right time. Startup success can be engineered by following the right process, which means it can be learned, which means it can be taught."
-Eric Ries, author of The Lean Startup
Are you an entrepreneur looking to start or scale your social venture, a professional looking to create impact within your organization, or simply someone wanting to learn core principles that the best entrepreneurs in the world use today? Then Lean Startup for Social Good by Be Social Change is for you!
----------------------------------------------------------------------- 
This is a paid class. Purchase your ticket here: http://besocialchange.com/intro-lean-startup-social-good/ 
***Doors open at 6:45PM. Class begins at 7:00PM sharp. 
----------------------------------------------------------------------- 

Lean Startup for Social Good is an innovative approach to becoming a better social entrepreneur and change maker by learning how to create maximum value and impact for the people you are serving. Coined by Eric Ries, the Lean Startup methodology is used by over 2,500 entrepreneurs and corporate intrapreneurs to create and drive some of the most successful companies in the world like Facebook, Google, Dropbox, Etsy, and Skillshare.
Be Social Change, with help from lean masters at Lean Startup Machine, has adapted the Lean Startup methodology to create Lean Startup for Social Good – a framework to help social entrepreneurs and change makers around the world apply the Lean Startup methodology to the unique challenges facing nonprofits and social good businesses today.
Lean Startup for Social Good applies a scientific process to social entrepreneurship and is designed to minimize waste, maximize value creation, drive continual innovation, and ultimately make sure resources are not wasted building out products or services nobody wants. By blending lessons from both the startup space and social good sector, Lean Startup for Social Good teaches you how to go from problem to impact, faster and more effectively.
What You'll Learn:
• An overall understanding of Lean Startup applied to the Social Good space
• How to use the Lean Startup methodology to focus on experimentation, validated learning and metrics that matter
• How to avoid wasting time, money and talent building solutions for problems that don't exist or don't best fit the problem you are trying to solve
• Discover ways in which other non-profits and social good startups are using lean to drive innovation and create sustainable businesses
Who This Class Is For:
• Entrepreneurs and nonprofit founders at any stage. (Teams, working on the same project, can register together and receive a 20% discount for 2 or more people by emailing [masked])
• Professionals and social intrapreneurs looking to create change within their non-profit or for-profit business
Instructor Bios: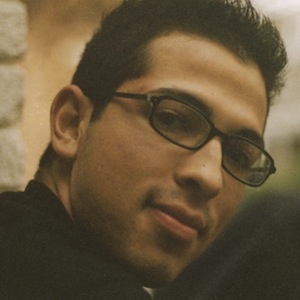 Marcos Salazar is a social entrepreneur, educator, and community builder. He is the co-founder of Be Social Change, a non-profit with a mission to educate and connect the next generation of social entrepreneurs and change makers creating bold, innovative social impact. Previously, Marcos was the Vice President of Programs at The White House Project as well as former Technology Strategist and Leadership Researcher for Girl Scouts of the USA. He is the author of The Turbulent Twenties Survival Guide, an expert speaker on the psychology of life after college, Gen Y, and Millennial topics, a former elected official in New York City as well as owns twohyperlocal clothing companies, BoroThreads and DistrictTees, in New York City and Washington, DC.

Heidi Sloane is a social entrepreneur, natural community animator and an enthusiast of most things solar and Lean. She is committed to driving change and to connecting passionate, talented individuals to other people, projects and ideas that will amplify impact, lead to an electric conversation, or result in kickass collaborations. Having studied social entrepreneurship at NYU, Heidi has been working with early stage non-profits, startups, and social projects since graduating– currently with Be Social Change and Made in the Lower East Side (miLES). While working with Lean Startup Machine, she realized what a powerful tool lean can be for change makers tackling social and environmental issues. Since joining the Be Social Change team, she has been working to adapt lean startup methodology to be more accessible and applicable in the social good space. She is excited by how lean can bring social entrepreneurs closer to root problems and make them more effective, efficient and impactful.


About The Makers Institute
The Makers Institute is the education arm of Be Social Change focused on building a pipeline of entrepreneurial problem-solvers tackling the most pressing social and environmental challenges of our time.
The Makers Institute serves as a platform for leaders in the social innovation, business, and technology space to share their knowledge and expertise with passionate professionals wanting to engage in work that creates meaning, purpose, and impact. By connecting and leveraging the power of existing human and social capital, The Makes Institute is creating a community of social change starters, makers, and amplifiersbuilding the next generation of careers and organizations that will change the world.
Learn more about the Makers Institute >>
Host Partner
Pave offers a new path: connecting young people driven to improve the world with accomplished investors who provide funding, open doors and share in success. Learn more >>
Refund Policy: Refunds can be issued in full up to 48 hours prior to the start of the class by contacting Be Social Change. Refunds cannot be processed within 48 hours of a class or once the class has taken place.