Join Marcos Salazar, co-founder of Be Social Change, Tuesday, January 21st for Intro to Social Entrepreneurship: Opportunities, Challenges and Trends.
-----------------------------------------------------------------------
To purchase your ticket for the class visit Eventbrite here:
http://besocialchange.com/makers-institute-class-intro-social-entrepreneurship-opportunities-challenges-trends-120/ 
--------------------------------------------------------------------
Social entrepreneurship is a rapidly evolving field that leverages entrepreneurship principles towards solving social and environmental problems. It represents a new lens through which individuals and organizations around the world are creating meaningful and sustainable change. The term itself has attracted an increasing amount of talent, resources, and attention, however, social entrepreneurship is at the beginning stages of its growth and is often misunderstood.
This Makers Institute class draws upon the latest social entrepreneurship research as well as the insights and lessons learned from Marcos building out the Be Social Change community to help define and clarify what social entrepreneurship means, how it is practiced, and what you can do to participate within this movement. The class will illuminate how a generation of change makers is exploring and developing new approaches and business models to address the world's most critical challenges. 

What You'll Learn:
• An overall understanding of the social entrepreneurship ecosystem
• The difference between entrepreneurship vs. social entrepreneurship
• New types of organizations and business models used to create social change
• Opportunities and challenges for the future of social entrepreneurship

Who This Class Is For:

• Anyone who wants to learn more about the latest in social entrepreneurship and how it is being used to create social change around the world
• You have an idea for a project, organization or business and want to learn how other change makers have brought their ideas to life

• You want to become part of a community using entrepreneurship as a vehicle for creating bold, innovative social impact

Instructor Bios:
Marcos Salazar is a social entrepreneur, educator, and community builder. He is the co-founder of Be Social Change, a non-profit with a mission to educate and connect the next generation of social entrepreneurs and change makers creating bold, innovative social impact. Previously, Marcos was the Vice President of Programs at The White House Project as well as former Technology Strategist and Leadership Researcher for Girl Scouts of the USA. He is the author of The Turbulent Twenties Survival Guide, an expert speaker on the psychology of life after college, Gen Y, and Millennial topics, a former elected official in New York City as well as owns two hyperlocal clothing companies, BoroThreads and DistrictTees, in New York City and Washington, DC.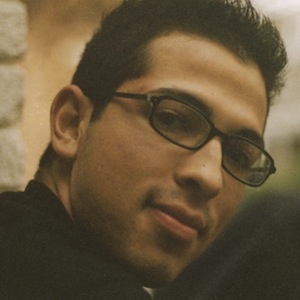 About The Makers Institute
The Makers Institute is the education arm of Be Social Change focused on building a pipeline of entrepreneurial problem-solvers tackling the most pressing social and environmental challenges of our time.
The Makers Institute serves as a platform for leaders in the social innovation, business, and technology space to share their knowledge and expertise with passionate professionals wanting to engage in work that creates meaning, purpose, and impact. By connecting and leveraging the power of existing human and social capital, The Makes Institute is creating a community of social change starters, makers, and amplifiers building the next generation of careers and organizations that will change the world.
Host Partner
Pave offers a new path: connecting young people driven to improve the world with accomplished investors who provide funding, open doors and share in success. Learn more >>
Refund Policy: Refunds can be issued in full up to 48 hours prior to the start of the class by contacting Be Social Change. Refunds cannot be processed within 48 hours of a class or once the class has taken place.