Arduino@Heart is the first extension of Arduino brand for companies
See more at: http://www.electronicsweekly.com/news/design/embedded-systems/arduinoheart-is-the-first-extension-of-arduino-brand-for-companies-2013-11/#sthash.C8u4L1he.dpuf
Arduino@Heart is the first extension of Arduino brand for companies
no comment richard wilson 2013/11/26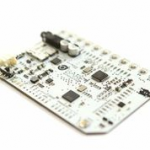 Bare Conductive
Arduino has created a brand license agreement for companies developing with the embedded computer platform and wanting to brand them as based on the Arduino technology.
The brand is dubbed Arduino@Heart.
The fee for companies taking the licence is maximum 5% of the wholesale price.
Arduino will then support licensees through promotion of their brand, products and content on its site with links to documentation and tutorials.
The first companies involved are littleBits Electronics; Smart Citizen; Bare Conductive; Aesthetec Studio; primo.io; EarthMake.
"An Arduino littleBits module has been a popular request for quite a while and we are huge fans of the Arduino ecosystem and community," said Ayah Bdeir, founder/CEO of littleBits Electronics.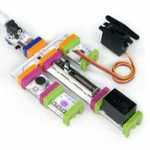 littleBits Arduino
"The littleBits Arduino module will simultaneously increase the power of the littleBits library by adding programming capabilities and make the Arduino environment easier to get involved in by eliminating the need for soldering or wiring."
According to Tomas Diez, co-founder of Smart Citizen: "We think its a great model to boost the efforts done by small teams of developers all over the world who are using Arduino as a framework but optimising the hardware and software for specific applications. This could be a great platform to encourage developers to release new products that the Arduino community will love."
Becky Pilditch, founder of Bare Conductive, explained her experience with Arduino: "From the day we received our first Uno as students, until the development of our very own Touch Board, we have been keenly aware that Arduino is synonymous with innovation, thoughtful design and quality for the open source community. We are therefore honoured and very excited to be invited to participate in the Arduino@Heart programme. Placing the Touch Board alongside other Arduino products confirms that we have created something truly unique. This has only been possible by building on the Arduino platform. The Arduino@Heart programs offers us a chance to both give credit and contribute to evolving the open source space that Arduino has pioneered."
primo.io
Filippo Yacob and Matteo Loglio, primo.io Limited, said: "As a maker-centric company, we mostly concentrate on ideating and developing products; we believe that this partnership could give us much more visibility through marketing and advertising. Moreover, from our point of view being part of the Arduino@Heart program would increase the visibility in the community and being recognized as 'Arduino approved' would stimulate us to improve our processes and products to a quality level that would match the Arduino brand. As a consequence, this makes our product more accessible and user friendly to a community that is already familiar with the technology".
- See more at: http://www.electronicsweekly.com/news/design/embedded-systems/arduinoheart-is-the-first-extension-of-arduino-brand-for-companies-2013-11/#sthash.C8u4L1he.dpuf