Join us for the latest Berkeley Emeryville Bioscience mixer. The evening will include food, drink and information from our hosts, recently opened Berkeley Biolabs. 
http://www.eventbrite.com/e/bebio-at-berkeley-biolabs-tickets-10786746449

With Discussions by:
Erin from UC Berkeley and Wise.io and her experience in the startup world. 

Sylvain Costes is a researcher at LBNL from Exogen Biotech just posted a successful crowdfunding campaign to empower individuals with personalized DNA damage analysis.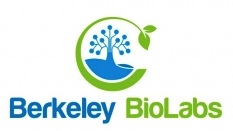 Berkeley Biolabs accelerate biotech innovation through a collaborative, high throughput approach to scientific discovery and business development.  They enable scientists and biotech entrepreneurs to research and develop their products by providing economical lab facilities, a large biotech community and a host of services to accelerate their success.
Berkeley Biolabs is located in the Berkeley-Emeryville Bioscience Cluster.  Together the two cities represent a dynamic center for discovery and manufacturing in biosciences. Biotech was invented here about 100 life science companies make their home in our midst. 
The Cities of Berkeley and Emeryville are working together to support bioscience companies to thrive on the synergies that proximity brings.

The East Bay Bio Medical Manufacturers' Network is co-hosting the event! Enjoy great food and drinks provided by the team in the facilities of one of our newest cluster members!
We also Thank the City of Berkeley for co-hosting as well!