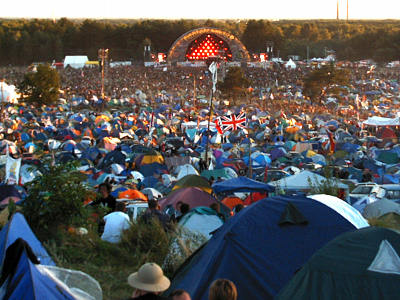 Woodstock Festival Poland (Przystanek Woodstock) is a great, ticket-free open-air rock music festival in Kostrzyn nad Odra (on a border with Germany, about 100 km from Berlin) organized by the Grat Orchestra of Christmas Charity since 1995.

It's the biggest and the best music festival in Poland - every Pole have to be there once in his life. There are three stages and about 30 (metal, punk, folk, experimental, reggae and sometimes even etectronical and classic music) bands every year - mainly from Poland but foreign bands are also invited.

There are also a lot of events like meetings with well-known people, yoga classes, meditations or meetings with gurus.

Does somebody want to go with me, pitch a tent and experience it?
Here is a website link in English http://en.wosp.org.pl/woodstock_festival/lineup The list of bands isn't complete yet (Februar).