Hosted By: *THE EVENT TWINS*
Find Your Match Party
***(WE ARE TAKING OVER THE BACK PATIO BAR)***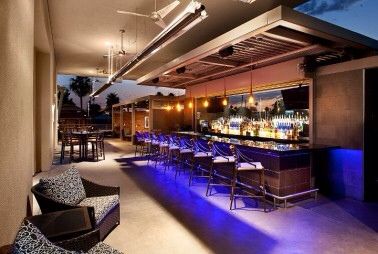 @ The Mint Ultra Lounge
7:30pm-10:30pm
COVER IS FREE (before 10pm)
AFTER 10pm
COVER is $10.00
This is one of our funest themes ever!
***SPECIAL FRIDAY NIGHT EVENT***
*Find Your Match Party*
***FREE COVER***
The Mint Ultra Lounge
The event will start at 7:30pm
Please try to show up on time
Dancing at 10:30pm
DRINK SPECIALS!
7:30pm to 10:30pm
$6 WELLS
$6 HOUSE WINE
$6 CHAMPAIGN
$5 BEERS
HOW IT WORKS
The fun, new interactive dating event that Joann Cohen, Phoenix Matchmaker, Created for singles.
Men and women get a game card. As soon as you check in and get your first game card, you'll set off to try and find the game card with the matching number. It's that easy!
Once you find your match, turn in your game card and get another game card and start all over. The more matches you make, the more raffle tickets you receive. We will be giving out prizes through out the night. (You have to be present to win.
It's fun, there's no pressure and you can talk to whomever you like for as long as you like. If you are worried about attending a singles event alone don't be, most people attend these events alone and we are always on hand to help people meet others.
THE RULES!
1. Try to show up on time!
2. Dress code enforced! Button ups or polo's only! No v-necks, t-Shorts, or tennishoes.
3. Tip your bartenders & waitresses, Have fun and meet new people!
THIS WILL BE HUGE!
Bring all your friends or just come alone and make new ones.
If you have any questions please call or text
Isaac James @[masked]
The Mint Restaurant Ultra Lounge Reservations Part restaurant, part ultra-lounge, The Mint occupies the 7,000 square foot space of a former bank, giving inspiration to its name. In a nod to its past, The Mint's centerpiece is the original vault door, while updated touches evoke a Hollywood Regency design influence.
The Mint boasts the largest restaurant patio in Old Town Scottsdale; 4,500 square feet dedicated to al fresco drinking and dining, resort-style cabanas, in addition to traditional arrangements. Mint also features booth seating, multiple fireplaces, a luxurious 30 foot bar in the main room and a specialty champagne bar in the co-ed bathroom.