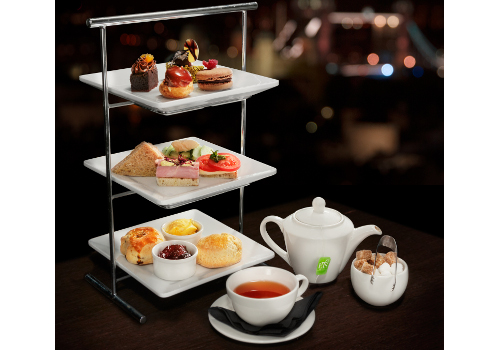 Come along for a delicious chocolate afternoon tea in the lovely rooftop Skylounge over at the Tower of London.
Chocolate afternoon tea consists of a range of sandwiches, scones and tea, followed by a delicious sounding selection of chocolate based sweet treats - chocolate tiffins, white chocolate profiteroles, chocolate brownies, and chocolate macaroons. All whilst enjoying great, relaxed conversations and great views over London!
Come along if you'd like to enjoy some relaxed conversation over lots of great treats! As always, this event will be within walking distance of the follow up pub meetup if you'd like to attend both.
Fees & Refunds
The total fee, required up front, is £21.95 which includes the price of the meal, a £1 charge that goes towards the costs that I pay to run this meetup group (any extra goes to costs of hiring rooms for the group etc), and the paypal fees. On the day there will also be a service charge added by the restaurant. This will be divided equally among everyone and has never been more than £5, so please don't worry!
If you are a full member, you will receive the £1 charge back either at the event or by paypal on the evening of the event.Not a full member but would like to be? Please read this page: http://www.meetup.com/the-casual-foodie-club/about/
If you do not show up or cancel your place on this event within 72 hours of the event starting, you will not receive any of your fee back. This is due to the fact that we will often have to make a payment directly to the restaurant in advance - we don't get the money, the restaurant do. Within seven days, you will receive 70% back, within 14 days you will receive back 80% back, any time before that you will receive 90% back. If you need to request a refund you need to contact Nicola, even if someone else is hosting the event.