BoostDenver has a NEW LOCATION!

Join us at

Corporate Office Centers

(4643 S. Ulster Street, 8th Floor, Denver CO, 80237)
"From Pain to Power: 8 Words That Will Change Your Life" workshop
courtesy of Susan Wagers of Susan Wagers.com


Wednesday, October 26 * 9:30 - 11:00 am *
New Location!
Corporate Office Centers

4643 Ulster Street, 8th Floor, Denver, CO 80237
RSVP & Details for Workshop.

Cost: Free
Just imagine - it's 30 days from now. You're in the same bed in the same house in the same town. But…everything in your life has changed. The question to ask is has everything changed for the better?
· There are

8 words

that create the success you desire.
· There are

8 words

that compound that success by taking one simple step at a time.
· There are

8 words

that change your life.
Learn the words. Take the steps.

Launch your income

,

your life

,

your success

like you've never experienced before.
Susan Wagers is the leading authority as an Innovative Business Consultant and Success Coach. Her positive, gentle and consistent intervention by replacing bad habits with good habits creates your pathway from Pain to Power. Her story of being an unemployed, newly divorced single parent, the sudden death of her mother and the leukemia diagnosis of her daughter is both motivational and inspirational. From this extensive, painful personal journey, she gives practical tools that you can use immediately. The dynamic impact of Susan walking her own talk is that she is now the owner of multiple businesses, and award winning business woman, professional speaker, author of nationally published articles, and four life planning books.
This is a weekly announcement produced by Dru Shockley of 2by4web.com. Not interested? Click here to unsubscribe.


Co-marketed with the Denver Entrepreneurs.
Here are other upcoming workshops and networking events!


Boost Denver Workshop, Wednesday,
October 26
&
November 9

Denver

Entrepreneurs

- Business Workshops
Provides support and education to new and expert entrepreneurs
- Grow Your Biz - Business Development meeting - Thursday, Oct 27 & Nov 17 at 5:30pm in DTC

Crankset Group - Business Workshops
Helps business owners get back to the passion that brought them into business.
-

Business Leaders' Roundtable

-

every Tuesday at 3:00 - 4:30pm at Mangia Bevia Cafe (6363 S. Fiddler's Green Circle, Englewood, CO 80111).
- 3to5 Club (Grow Your Business in 3 to 5 years) - Meetings are held in Denver, Highlands Ranch, Greenwood Village, and Lone Tree.
Creative Connections - Seminars & Networking
For Creative Types to discuss Business, Ideas and Strategies.

- Creative Connections Meetings - Friday,
Nov 4 & 18 at 9:00 am in Englewood
Social Media Marketing Club - Workshops
To assist you step-by-step through Social Media Land.
-
Grow Your Biz - Networking & Discussion - Thursday, Oct 27 & Nov 24 at 5:30pm in DTC
University of Entrepreneurs - Workshops
To empower entrepreneurs become successful.
- Class - Tuesday, Oct 25 & Nov 1 at 3:00 pm in Westminster

Integrity Internet Marketing - Workshops
To receive free internet marketing training.
Workshop - Date to be set in Denver.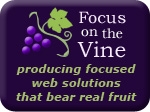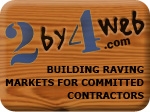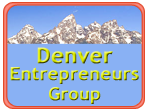 --
Please Note: If you hit "
REPLY
", your message will be sent to
everyone
on this mailing list ([address removed])
This message was sent by Dru Shockley ([address removed]) from
Boost Denver - Free Small Business Workshops
.
To learn more about Dru Shockley, visit his/her
member profile
Meetup, PO Box 4668 #37895 New York, New York[masked] | [address removed]