Thanks Drew, for putting this together for all of us!! Have a wonderful Thanksgiving!!
THANKSGIVING - NO MEETUP
Thank you to all of you who have supported and participated in Boost this year. You've made it meaningful and special, and we look forward to many future meetings. May you and your loved ones enjoy this Thanksgiving holiday!

Warm wishes,
BoostDenver
This is a weekly announcement produced by Dru Shockley of 2by4web.com. Not interested? Click here to unsubscribe.




Co-marketed with the Denver Entrepreneurs.
Here are other upcoming workshops and networking events!

"How NOT to Build a Web Campaign: 2 Traps and 4 Pitfalls to Avoid" workshop courtesy of Dru Shockley of 2by4web.com
Wednesday, December 14 * 9:30 - 11:00 am * New Location!Corporate Office Centers
4643 S Ulster Street, 8th Floor, Denver, CO 80237


RSVP & Details for Workshop.
Cost: Free




Boost Denver Workshop, Wednesday, December 14







Denver Entrepreneurs - Business Workshops
Provides support and education to new and expert entrepreneurs
- Social Buzz Network on Castle Rock Radio - Live - Monday, Nov 21 at 2:00pm - Social Buzz Network on Castle Rock Radio - Live - Monday, Nov 28 at 2:00pm


Crankset Group - Business Workshops
Helps business owners get back to the passion that brought them into business.
- Business Leaders' Roundtable - every Tuesday at 3:00 - 4:30pm at Mangia Bevia Cafe (6363 S. Fiddler's Green Circle, Englewood, CO 80111).
- 3to5 Club (Grow Your Business in 3 to 5 years) - Meetings are held in Denver, Highlands Ranch, Greenwood Village, and Lone Tree.

Creative Connections - Seminars & Networking
For Creative Types to discuss Business, Ideas and Strategies.
- Creative Connections Meetings - Friday, Dec 2 at 9:00 am in new Littleton location!


Social Media Marketing Club - Workshops
To assist you step-by-step through Social Media Land.
- Social Buzz Event - Tuesday, Dec 13 at 6:00pm


University of Entrepreneurs - Workshops
To empower entrepreneurs become successful.
- Class - Tuesday, Nov 22 & 28 at 3:00pm in Westminster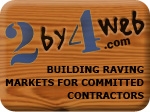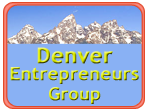 --
Please Note: If you hit "REPLY", your message will be sent to everyone on this mailing list ([address removed])
This message was sent by Dru Shockley ([address removed]) from Boost Denver - Free Small Business Workshops.
To learn more about Dru Shockley, visit his/her member profile


Meetup, PO Box 4668 #37895 New York, New York[masked] | [address removed]