The former Vice President under Bill Clinton and the Democratic Party's nominee for President (2000), Al Gore is currently an author and environmental activist. He has founded a number of non-profit organizations, including the Alliance for Climate Protection, and has received a Nobel Peace Prize for his work in climate change activism. His talk starts 7 pm and ends 8:30 pm.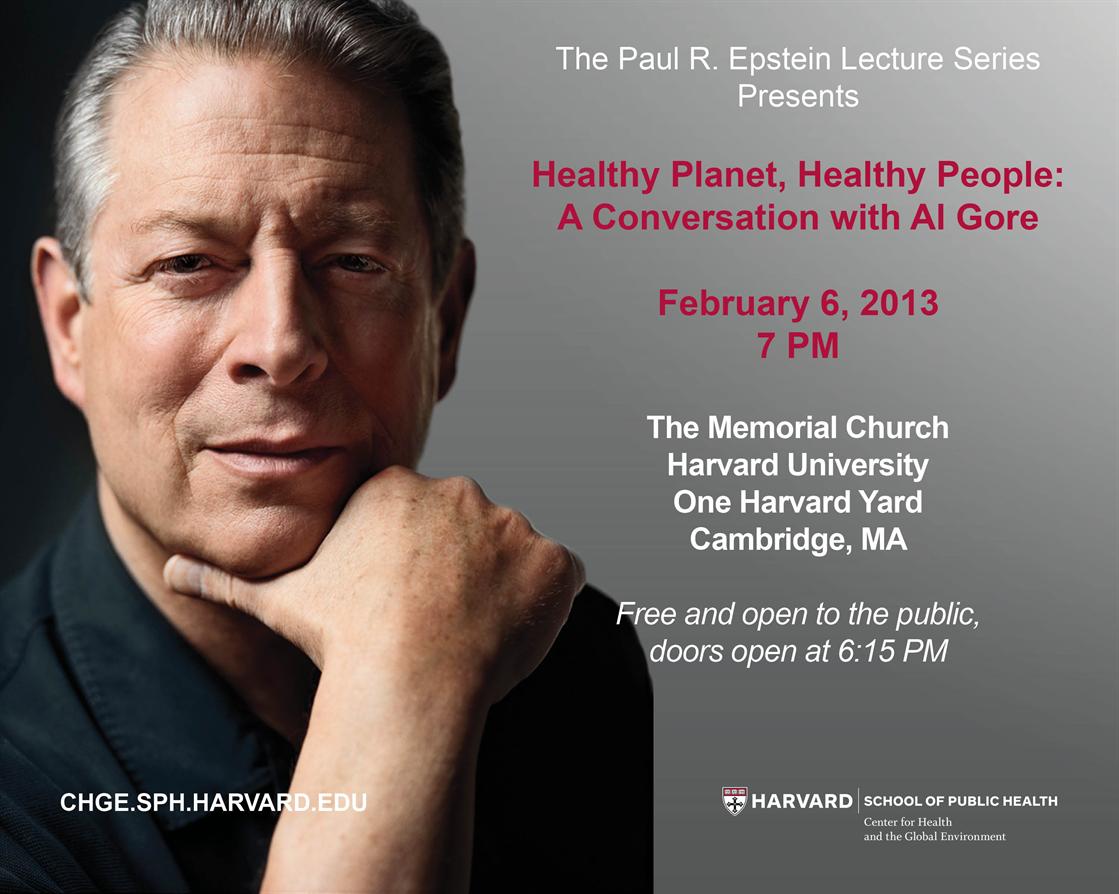 Gazette Classification: Education, Environmental Sciences, Health Sciences
Organization/Sponsor Center for Health and the Global Environment, Harvard School of Public Health: Free and open to the public
Seating is first come, first serve. Doors open at 6:15 PM. Link chge.med.harvard.edu…
We expect a large crowd for this event so I will be at the door of the Memorial Church in line from 6 pm with a meetup sign - But we have to line up and I understand it is not easy to get together before the talk. I will be again at the door of the Church after the talk until 8:40 pm and we will have a post-event meetup at Cafe Algiers (2F), 40 Brattle St., Cambridge, MA 02138 (from around 8:50 pm). Please indicate if you would like to join us at Cafe Algiers after the talk when you RSVP. The Memorial Church is wheelchair accessible but Algiers is not.