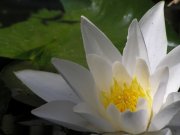 Sex & Kundalini . The Evolution of Love
LIVE Tele-class . Wednesday . May 8th . 7:00 pm PST
We're currently undergoing one of the most dynamic shifts in human experience since the 60's.  Attitudes on everything from human rights to ecological rights to sexual rights to marriage rights - and more - are being challenged and explored.
The world population is undergoing an identity crisis of existential proportions.
These times of intense upheaval may seem chaotic - and they are. This is how creativity unfolds.  This is how evolution happens.  We can resist it, or we can plunge into it. I'm choosing the later.
I invite you to join me LIVE Wednesday, May 8th, at 7:00 pm, PST, as we explore Kundalini, the future of love and the destiny of sex.  
I've seen stunning evidence in my own life and practice that what's about to land on the planet will change the course of history and bring an entire new connectivity to all beings - yes, even humans.
There's something stirring in love.  I know you feel it. There's a new possibility in sex, I know you sense it.  I invite you to join me as we explore the tender shoots of this new intimate paradigm and challenge ourselves to be a part of the unfolding.
I'll also preview and answer your questions about the new programs and events coming up this summer . .
. 
Tatnra Immersion Weekend - Boulder, Colorado 5/31-6/1-6/2
To register for the LIVE Complimentary Tele-class and receive the call-in number and recording access information, click on this link to send an e-mail to:  [address removed]. 
Include the word "Kundalini" in the subject line - and - if you're somewhere in the world other than the USA, please also include your country in the subject line  and I'll send you the call-in number and recording access information for your country.
Sex & Kundalini . The Evolution of Love
LIVE Tele-class . Wednesday . May 8th
7:00 pm - 7:45 pm PST  What time in your city?
Register:  [address removed]
You're invited to sign up to receive the call-in information, reminder emails, and the recording even if you cannot make the LIVE tele-class
Looking forward to being with you Wednesday evening.
Much love,  Dawn Cartwright
Chandra Bindu Tantra Institute
www.chandrabindutantrainstitute.com
[masked]