Join MT Environmental Information Center to  Tell BLM:
Reject Expansion of the Decker Coal Strip Mine
Comments due Friday, May 31st at 5:00!
The Bureau of Land Management (BLM) is considering whether to allow a foreign corporation to expand its coal strip mining operations at the Decker coal mine in southeast Montana. This increased coal mining will pollute our air and water, contribute to climate change, and is a massive giveaway of a public resource. We need you to contact the BLM today. Analysis of the mine's impacts to water quality in the Tongue River, air pollution, and climate change should cause BLM to reject this proposal.

An Australian coal company -- Ambre Energy -- is the applicant to expand the Decker strip mine and is also one of the leading companies working to expand coal exports on the west coast. The proposal would expand the Decker Mine by approximately 500 acres, which includes an additional 40 million tons of coal. Ambre submitted its expansion proposal even though there is evidence that mine discharges at the Tongue River Reservoir exceed water quality standards.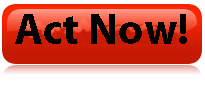 In addition to climate change and increased air and water pollution, this coal is almost certainly bound for export to Asia. This proposal comes on the heels of leaders of the U.S. Senate Energy and Natural Resources Committee calling for an investigation into reports of U.S. coal exporters dodging royalty payments on federally owned coal. Allowing this expansion is an exploitation of our public lands for the profits of a foreign corporation by selling the coal for a fraction of its value.

Please contact the Montana BLM today, and tell it to reject this disastrous proposal!
Want to contact the BLM directly?

There are two ways to submit comments:
OR
Send written comments to:
BLM Solid Minerals Geologist Nate Arave
Attn: Decker Lease Modification MTM 54716 & MTM 101099
BLM Miles City Field Office 
111 Garryowen Road 
Miles City, MT 59301