Register here: http://www.eventbrite.com.au/event/5583875522#
It starts with a spark, a flash of inspiration. Every startup has a story. Every founder remembers when the ideas started to come together – when that gut feeling finally started to make sense. The path to realising that vision though often means finding help. Help to build it. Help to turn that nub of a concept into something that can be articulated.
In this seminar we will explore the practical issues most founders face when starting up an online business. We will also look at the things that have changed (as well as those that haven't) that make it possible for startups to get up and running faster than ever – even in 4 weeks!
Finally with the popularity of iterative business development approaches, we will delve into what startups need to consider after the big launch.
Below is an outline of the agenda:
The Co-Founders Dilemma
Same Difference – what's changed and what hasn't for online startups
Iterative Business Development – The Lean Startup Approach
After the Big Launch - linking strategy to ongoing product development and management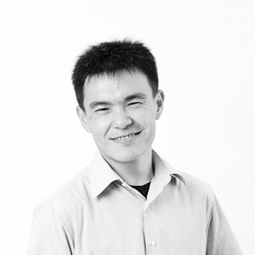 About the Speaker
Chris Tia is organiser of the Brisbane Lean Startup group and Principal of Lean Prototype Machine – an innovation service linking strategy, market research and online product development to help startups and businesses get their ideas up and running in just 4 weeks. Chris is an experienced entrepreneur and business professional with a multi-disciplined background and a strong track record of success in the private and public sectors. He has a unique blend of skills and knowledge, augmented by formal qualifications in computing, law and business.
Prior to starting Lean Prototype Machine, Chris worked in the commercialisation space advising numerous start-up ventures at ilab, Queensland's leading technology business incubator. Previous to this he held various strategic consulting and management roles, advising global vendors and leading enterprises across the Asia Pacific. This included managing strategic market intelligence projects at IDC, with companies such as Ericsson, Intel, Hewlett Packard, Cisco and Telstra. In the public sector, Chris has similarly provided strategic technology and industry advice to the Australian Government on significant initiatives such as the NBN, ISP Filtering, and Digital TV Switchover.
Chris' qualifications include a Bachelor of Laws (Hons), Bachelor Science (Comp) and a Masters of Commerce. He is also a certified Prince2 project manager.