Special Edition!!! Medical Cannabis Farmers Market
 This December 7th features
•At 10AM early entry for patients 65 and over and patients with physical disabilities that require wheelchairs, scooters, canes or other mobility device.
• at 11AM we will have a moment of silence for Pearl Harbor Day 
• @11:01 AM doors open for all cardholder patients 
• Best Bud of the Market Contest returns
• Special 2PM performance by Purp Nasty who performed at this past Canna Kush Expo. 
• And We are HELPING sponsor a Toy Drive for the Holidaze with medicine giveaways for your gifts. 
• Winners for raffle announced at 3PM! Winners need not be present, but Bonus prizes available if winner is present.
This Saturday, Dec 7th join us for a special performance from Arizona Hip-Hop Artists Purp NASTY at 2:20PM then stay tuned for our big 3PM raffle!
We will be hosting our food drive for St. Mary's Food Bank as usual with $5 off admission with a non-perishable food donation.  
We are also happy to be a part of a holiday Toy Drive with a medical marijuana spin.  Bring a toy get a free joint,  Donate toys valued over $20 and get a free gram.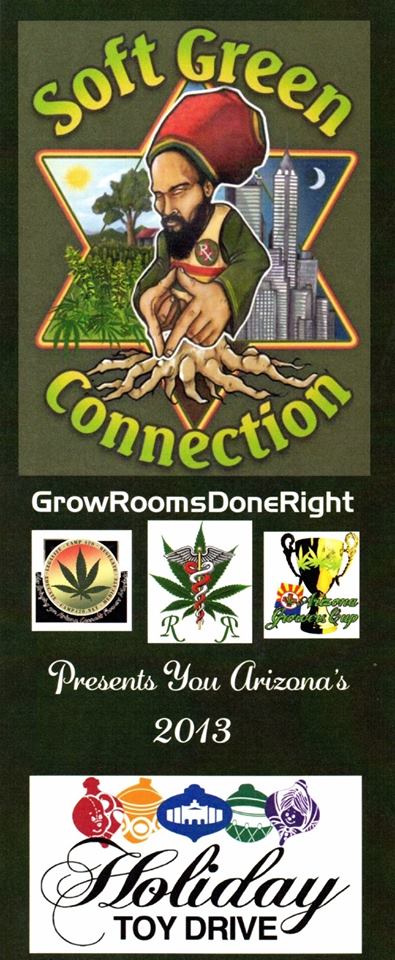 Check out this eventbrite page for more details about our awesome bi monthly event with great meds, great people and great fun. 
----------------------------------------------
Got cultivation rights?? Want to host a table? Only have edibles?  Submit your application and get a confirmation email... Be ready. You must preregister to have a table. Go to Medicalfarmersmarket.com for application and rules.
Filled out the Application? Please print and sign Registration and our no exceptions Rules for AZ Medical Cannabis Farmers Markets & important info for table hosts.
Don't wait till the last minute when tables are gone!
Tickets for VIP Judge and table hosts with confirmed applications for table hosts.