Topic:  Are you a business diplomats?
Transnational enterprises  are  under close scrutiny by government regulators and civil society organisations.  Issues of health impact, energy sources, carbon foot prints, and labour conditions are some of the contentious and potentially controversial  issues that TNC need to manage effectively.  However, what TNCs  have done so far is mostly contributing to sustainability through  social responsibility and other philanthropic activities.
In addition to above,  TNCs need to adopt the function of  Business Diplomacy. Business diplomats are individuals who mitigate potential conflicts with non-business stakeholders, and proactively identify mutually beneficial solutions to ensure sustainability of their own business but also of the environment they operate in.  In the past,  the role of business diplomat  tended to be enacted by former diplomats or lobbyists or government affairs experts. What is missing are TNC managers who can take on role and responsibility of a  business diplomat and who can manage effectively the interfaces with multiple non-business stakeholders.
We argue that business diplomacy is a new functional area that calls for distinctive functional competencies.  This talk will expend on this premise, draws on research and related publications and gives practical examples.
Speaker:  Lichia Saner-Yiu
Lichia worked with multinational companies on globalising corporate culture, building cross-border teams for technological innovation, international negotiations and on business development in emerging markets.  She consulted Fortune 500 companies in the USA and Europe. Presently, Lichia is heading the Centre for Socio-Eco-Nomic Development, a non-profit think tank based in Geneva.
More detail on CSEND Founders:
Lichia Yiu - President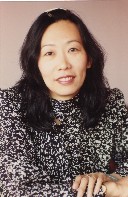 Born in Taipei in 1949 and a Swiss citizen, she holds a doctorate in Educational Psychology from Indiana University. A former associate professor at Chinese Culture University, Taipei, she was a post-doctoral fellow at Columbia University in organisational psychology. She is fluent in English and Mandarin.

Dr. Yiu has over 20 years of experience as an advisor to governments and international organisations on organisational development and reform of public administration. She recently directed a two-year, bilateral Swiss-Slovene project to reform the public administration of Slovenia and a three-year Sino-Swiss bilateral programme to modernise management training of senior civil service officials in China. She has also been a consultant to the United Nations Development Programme and other specialised UN agencies, as well as to private-sector organisations. 



Raymond Saner - Director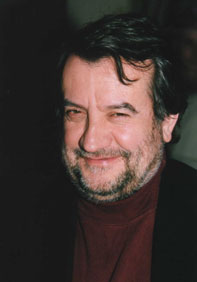 Born in Switzerland in 1947 and a Swiss citizen, he is fluent in German, English and French. He holds a doctorate in Social Psychology from the Union Graduate School, Cincinnati, Ohio, Master in Edu, Lesley U. Cambridge and a BA in Economics, U. of Basle.

Dr. Saner has over 20 years of experience in designing and managing institution development and capacity-building projects in the public sector throughout the world. He has been a consultant to European and Asian governments, multinational companies and international organisations, including the United Nations Development Programme, the World Trade Organisation and the European Bank for Reconstruction and Development. His recent project leadership responsibilities have included the development of management training centres in Russia and institutional reform in Eastern Europe and South America. A former adjunct professor at New York University's Graduate School of Business, he currently teaches on international negotiation at the University of Basle (Switzerland), and was a visiting professor at INSEAD (France).