March 17, 2013 · 8:00 AM

This location is shown only to members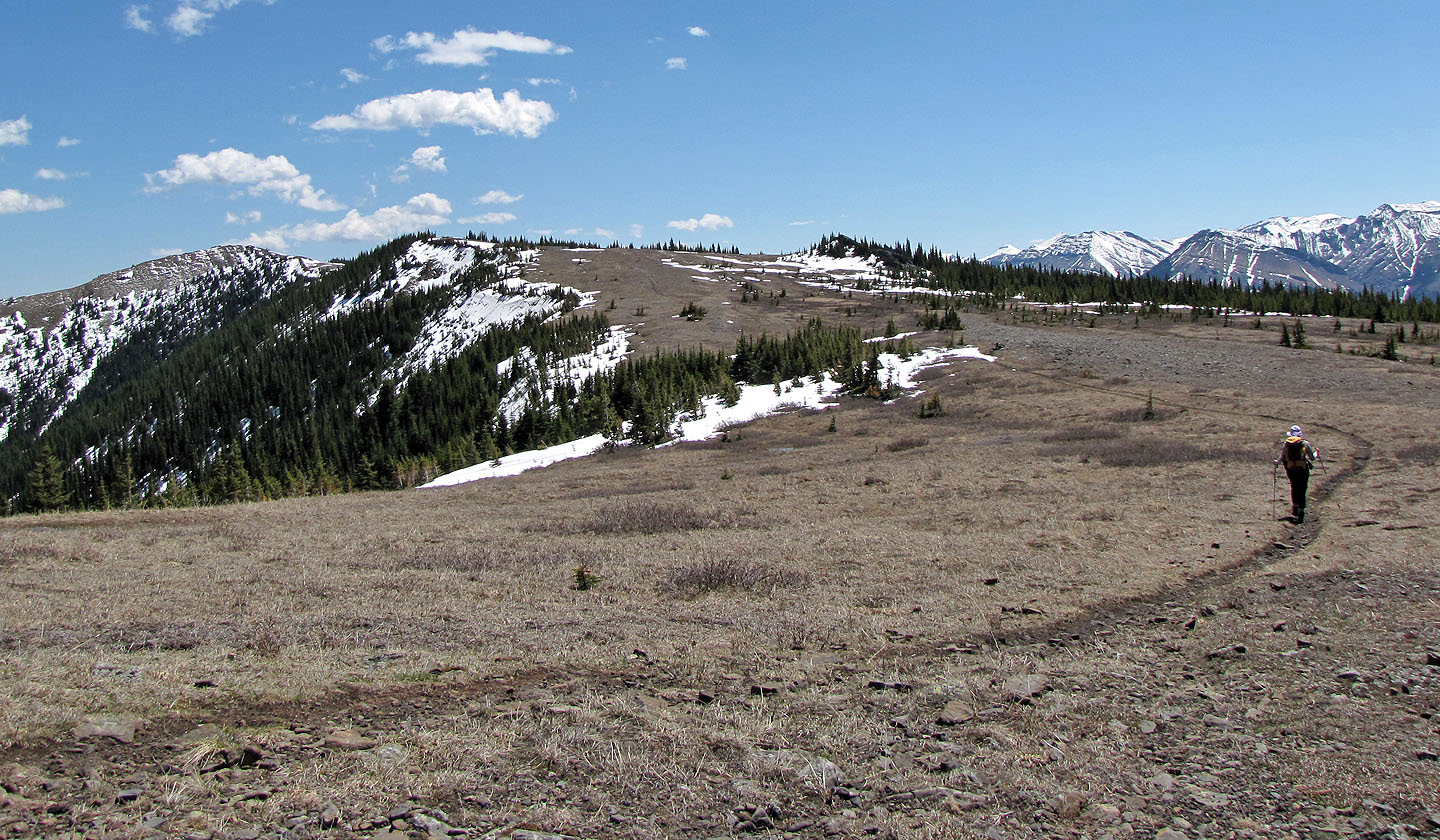 Difficulty: D5
March 17, 2013
Meetup time 8:00 a.m.

Jumpingpound mountain is a moderate hike in the bragg creek area, this hike is on the edge of kananaskis country offering panoramic views of the west. We will be ascending the jumpingpound ridge trail witch will then lead us to the north ridge to gain the summit. (reference: Popular day hikes 1 Gillean Daffern)

Distance: 20 km
Height gain:640m.
High point:2225m.
Location:drive the Trans Can.hwy.west 32 km.to Sibbald creek trail(hwy68)follow this alternating paved and gravel road south then west. Reach a junction with the powderface trail in 23km.(where locals hike). Park at the Dawson Trailhead.
Transport :
CORA trips start at the trailhead. As a convenience to participants only, we meet at the meeting point in Calgary then car pool from there. Please be on time. We don't want to have to wait around long. You may choose to meet us at the trailhead, but please advise us ahead of time. Please indicate in your RSVP COMMENTS if you can drive, if necessary. Please reimburse some $$ to drivers for gas.
Car Pooling:
Please indicate in your COMMENTS if you can drive. I need to know if we have adequate transportation for all participants.
Code of Conduct
By attending this trip you agree to be bound by the CORA Rules of Conduct.
weather: yet unknown (http://www.theweathernetwork.com/weather/caab0177). In the spring, however, you must expect any weather condition possible from rain to sunshine to snow.

gear to bring:
good boots
snowshoes
backpack
warm layers of clothing(no cottons) - plan to spend at least half an hour not moving in winter conditions eating lunch and waiting for a car shuttle - dress to move in cold weather and not move
food and water

first aid kit

recommended:
bear spray
micro spikes
hiking poles
camera
sunscreen.

TRIP WAIVER AND CONDITIONS: You must sign a trip waiver to attend this event. The trip waiver can be found here. Please read the document (http://files.meetup.com/1575023/TRIP%20WAIVER-June2012.pdf) before we depart. To participate you must have paid your yearly membership fee is $20 which lasts until the Annual General Meeting. If you have a 2012 membership, it will continue to be accepted until our AGM in February/March 2013. However, 2013 memberships, which last until the 2014 AGM, are now available to be purchased. Alternately, you may participate as a non-member for $5 for the day.