Monthly Seminar: Social Media / Web Traffic
Practical uses of social media to drive web traffic
Generating sales online doesn't happen by accident - during this seminar we will share ways to use social media to get people to your site.
BRING YOUR LAPTOP! We will be showing you some hands-on activities.
This seminar is the second of 3 short sharp sessions that will show you how to improve your return on investment for your online marketing dollars.
Missed the first one? Don't worry - this is a self contained seminar and there will be plenty of opportunities for Q&A
Who Should Attend?
Small business owners
Marketing executives
Business advisors
Start up companies
What You Will Learn
Which social media tools to use
How to use them
What to post and when
Full Program Overview
February 27th: Generating sales through online marketing

March 27th: Practical uses of social media to drive web traffic
April 24th: Combining online and off line media to drive sales
Speaker Bio's
Simon Turner and Juli Monroe work in partnership to provided small business owners with straight forward practical advice on how to navigate the world of online marketing, networking and social media. Most recently they presented at the NASMM National conference in Florida, with over 400 attendees.
Simon Turner is President of Strategic Practical Thinking (SPT)

SPT is your outsourced Chief Marketing Officer (CMO), without the expense of a full time executive or marketing department!  We bring together your business plan, marketing strategy and sales programs to drive growth.
In addition to consulting services SPT products include:
Website development, hosting, security & maintenance.
SEO and social media.
Online marketing campaign management
www.SPThinking.com |[masked] | [masked]
Juli Monroe is President of 1to1 Discovery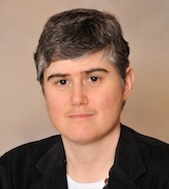 With over seven years of networking and sales experience, Juli Monroe knows that successful businesses are build on relationships. Juli helps business owners grow their companies through effective networking and social media marketing.
Juli's approach to life and business revolves around building relationships, both in person and online. She uses LinkedIn, Twitter, Facebook and other online platforms to maintain the relationships she makes in-person and to find new friends she's yet to meet "in real life."
Juli's recent book, entitled The Enthusiastic Networker, is all about helping readers find and build the relationships that will support them now and into the future. It also helps people find their unique networking presence and voice.
[masked] | www.1to1discovery.com |[masked]
http://cbs_27_march_2013.eventbrite.com/
We meet every Wednesday for Breakfast, networking, and educational seminars. We share successes, opportunities and offer solutions to small business challenges.  Please join us at the Crystal City Sports Pub 7.45 – 9.00am[masked]rd Street South Arlington, Virginia 22202.
*Please note - most attendees don't RSVP through meetup, so the turnout is higher than what is indicated here on meetup!  On most Wednesdays, we have an intimate group of 6-10 people.  On speaker days, once/month, that number doubles.*  Looking forward to meeting you!