For our April event the Central London Humanist Group is pleased to announce a panel debate around the question ?Are young people better off without religion??
The speakers ? a young humanist, Christian, Buddhist and Muslim ? will each talk for 15 minutes on how their religion or worldview is relevant to young people and how it can help in answering some of the difficult issues which face young people, including sex and sexual orientation, drugs, activism, political change and education.
The speakers
Andy Tuck
is 22 and a member of
ChristChurch
, an Evangelical church in London. He graduated from Reading University in 2007 in Modern History and International Relations. Last year he worked with UCCF: The Christian Unions in Exeter, supporting the work of the CU at the university there. This year he is working in London in the Houses of Parliament as part of the CARE Leadership Programme, working as a researcher for Stephen Crabb MP.
Jenna Catley
is currently a PhD student at Oxford University where her research in the Department of Education focuses on the citizenship agenda and liberal arts philosophy in higher education. Whilst studying Law and Politics at Keele University, Jenna was involved with the Collective for Social Justice, the Libertarian Society and the Critical Legal Group, of which she was Secretary and then President. She founded the Activist Support Network and the first Humanist Group at the university. In 2008, Jenna co-founded the
National Federation of Atheist, Humanist and Secular Student Societies (AHS)
and was elected Secretary of the organisation. Jenna is working to build positive relations with chaplains at Keele and Oxford Universities and hopes through the AHS to improve humanist focused personal support for students in higher education nationwide.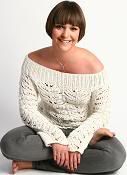 Samantha Darley
lives in a Buddhist community in Bethnal Green associated with the
London Buddhist Centre
and is part of the Friends of the Western Buddhist Order (FWBO). She first came into contact with Buddhism in literature and after spending time in Nepal and India, decided to live as a Buddhist. Samantha studied International Business at the University of Bath, specializing in strategy and social and environmental issues. She now works as a Strategy Management Consultant focusing on Sustainability and Corporate Citizenship Strategy within the firm, and has previously worked with the Buddhist charity Karuna in India. Samantha loves traveling, seeing the world, meeting people and trying new things. She likes to turn inward to investigate the mind, the meaning of life, believing this provides an essential soulful element to our existence.
Zahid Bhatti
from the Federation of Student Islamic Societies [Full bio to follow shortly]
Audience questions and panel discussion will follow the speakers? presentations.
---------------------------------
When: April 15,[masked]:30 PM
Where: RADA (Chenies Street)
18 Chenies Street, WC1E 7PA
London
For more details, see the full listing:
http://www.meetup.com/Central-London-Humanists/calendar/9711862/
---------------------------------