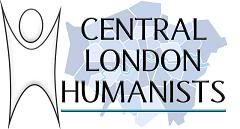 Dear members,
I am writing to you to ask if you would be willing to give up some of your free time to help the CLHG organise a special fundraising event for the Emitos Girls Humanist Football Club in Uganda.
This really special project was brought to our attention when our Secretary Josh Kutchinsky visited Uganda for a humanist conference and met the football team and Annette Nalunga, Chair of Women and the Free World Organisation (WOFEWO), the organisation that runs the club, at a local training session.
Inspired by the WOFEWO?s aim to empower and educate girls aged 12-20 years through football, Josh discussed with Annette what the CLHG could do to support the project. You can hear this conversation in the following short video:
<object width="445" height="364"><param name="movie" value="
http://www.youtube.com/v/WwHVFz7hy2M&hl=en&fs=1&rel=0&color1=0x006699&color2=0x54abd6&border=1"></param><param
name="allowFullScreen" value="true"></param><param name="allowscriptaccess" value="always"></param><embed src="
http://www.youtube.com/v/WwHVFz7hy2M&hl=en&fs=1&rel=0&color1=0x006699&color2=0x54abd6&border=1"
type="application/x-shockwave-flash" allowscriptaccess="always" allowfullscreen="true" width="445" height="364"></embed></object>
(Also at:
http://www.youtube.com/watch?v=WwHVFz7hy2M
)
So, as suggested by Josh, I am looking for CLHG members to help me come up with that ?brilliant idea for raising some money? to help the Emitos Girls Humanist FC to buy equipment, travel to tournaments, and run workshops and counselling sessions.
The fundraising target is ?3,200
which will be spent as indicated in the table below (see ?Challenges?).
If you are interested in helping organising a fundraising event (or possibly a series of events), please send me an email. No professional fundraising skills are required (although they would be extremely valued), just a willingness to help in whatever way you can.
I already have one volunteer onboard and primary ideas include a celebrity football match, an intimate dinner with keynote speaker, a pub quiz night, a comedy gig and more. What we do depends entirely on the support I can get from members and practical considerations such as start up funds. I am hoping to get significant sponsorship from businesses and support from relevant organisations (the Women?s FA for example) so I?d be particularly interested in hearing from those of you who possess the gift of the gab.
Alternatively, if you?re unable to contribute your time, perhaps you?d like to get the ball rolling by donating a small amount of money? Or if you can?t afford it, how about telling a friend who can? We are currently working out a way to transfer the money most efficiently to Uganda so don?t as yet have a means of taking donations online. Cheques however, are possible and most welcome - please email me for more details.
All donations will either be very carefully spent on the fundraising event or will go directly to the money we pass on to the football club.
I hope you will join us in supporting this very worthwhile cause. I will be at the social this Wednesday (5th Aug) and at the picnic (19th) so please approach me in person if you have any questions or would like to help.
Best wishes,
Alice Fuller
[address removed]
Event and Facebook Organiser
Central London Humanist Group
http://www.meetup.com/Central-London-Humanists
http://www.facebook.com/group.php?gid=11349474557
More information on the Emitos Girls Humanist Football Club
(Provided by Annette Nalunga, the organiser)
OBJECTIVES OF WOMEN AND THE FREE WORLD ORGANISATION (WOFEWO)
o To promote women's rights such as reproductive rights like owning one?s body, access to controlling fertility, choosing whether or not to marry, choosing one?s marital partner, choosing with whom to have children, joint responsibilities for children born, protection from sexual abuse, right to education, right to participate in politics and to own property, right to participate in decision making in families and in matters concerning development of the country.
o To promote education for girls to enable them to compete favorably with men.
o To promote children's rights like right to food, education, medical care and protection from any kind of social abuse like child labour, kidnapping assault, sacrifice etc.
o To promote self reliance among rural women.
OBJECTIVES OF THE CLUB
o To build confidence and self esteem among young girls, to help them build their careers as future leaders. Girls need to develop some appreciation for who they are. Such confidence will enable them to express their unique talents and be able to compete with boys for the same opportunities. ?If I can play football, what else can I not achieve?" For example the ability of competing in the same subjects (science subjects) which are traditionally known to be done better by boys.
o To deepen their understanding of the humanistic values and principles and be able to transform their lives as young women and the societies in which they come from. Such humanistic values include, controlling one?s density, intelligence and reason, self discipline, satisfaction and courage.
o To train girls in management and leadership skills. Girls learn to manage the activities in life through the experience gained from the way football activities like tournaments and leagues are managed.
o To train girls on HIV/AIDS and reproductive health. This is because at this age they are vulnerable to HIV/AIDS and they need health education to avoid unsafe sex and early pregnancies.
o To help girls stay longer in schools. Girls football is such an interesting and exciting adventure in Uganda, which one would not like to miss. Hence, while at school, football makes every moment of their lives precious and exciting.
o To help girls learn to socialize with other adolescents from other schools. This will enable them to learn to deal with challenges in their adolescent life. They need to share everyday life with friends and to belong to significant communities of interaction, inquiry, work and play.
ACHIEVEMENTS
The club which has not been in existence for very long is steadily progressing. The club was started in July 2008 and it has made progress in the following ways:
The club made links with ?Moving Goal posts (MTG)? in Kilifi Kenya. MTG is involved in mobilizing girls through football and trains them about HIV /AIDS reproductive health and leadership. This has enabled the two organizations to move forward by sharing experiences.
The club has participated in two important tournaments which has made it possible to play with experienced teams, and improve upon its skills.
I. Independence Day women football tournament 9th ?11 /October 2008 it was a three-day tournament which took place in Kampala the capital city of Uganda.
II. International women?s Day football Tournament 7th ?8th /March /2009. It was a two ?day tournament which also took place in Kampala.
III. The club has opened up to the world of football by developing links with the Federation of Uganda Football Association (FUFA).
On several occasions FUFA has provided technical support to the club. It has also provided the club with a professional coach, though the club meets her coaching and transport allowances.
The aim of these tournaments is to enhance women /girls football by motivating participants through awarding them certificates, prizes and trophies for winning teams.
CHALLENGES
Though Emitos is steadily developing, it is faced with challenges:
o Emitos lacks sufficient playing equipment to widen the scope of its activities. The available equipment is not enough because of the increasing number of girls who want to participate.
o Football can involve expenses which we have great difficulty in meeting. For example when we want to take the girls to participate in away matches. On such occasions there is the cost of transport, food and accommodation. Sometimes these tournaments can take place over several days.
o The club also faces opposition from some parents who have mistaken ideas about girls? football; that they will lose their virginity and develop tough muscles. This they say will limit their chances of getting married because they are no longer tender. Such parents need to be gradually sensitized about the objectivities. This has been achieved to an extent by sending newsletters to parents indicating what their girls are achieving at the club, by funds are needed to extend such activities.
o The girls themselves can be arrogant and on several occasions they do not want to listen. They want to be taken as adults. So we need to carry out continuous counselling. They also need awareness on their reproductive health and HIV/AIDS to enable them go through their adolescent life with fewer problems.
FUNDING NEEDS