Announcing a new Meetup for Central London Humanists!
What: "Enron" theatre trip. Noel Coward Theatre
When: Monday, April 26,[masked]:00 PM
Where:
Noel Coward Theatre
St Martin's Lane
London
[masked]
Join CLHG to see the critically acclaimed 'Enron' at the Noel Coward Theatre on St Martin's Lane WC2N 4AU.
Information about the play can be found here:
http://www.noel-coward-theatre.com/
If you would like to come along please book your ticket directly. Tickets are available via the
theatre's website
. Alternatively top price tickets are available at a discount via
lastminute.com
.
This date has good availability with a range of ticket prices, but they are selling fast, so be sure to book soon if you wish to come along.
If you wish to meet up before the show, I suggest we congregate in the Chandos Pub, also on St Martin's Lane. Details can be found here:
http://www.beerintheevening.com/pubs/s/65/657/Chandos/Trafalgar_Square
Once you've got your ticket RSVP 'yes' and we'll see you there! Show starts at 7.30pm
Kate
-------------------------------------------------------------------------------------------------------------------------------------------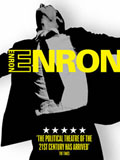 The only difference between me and the people judging me is they weren't smart enough to do what we did.
One of the most infamous scandals in financial history becomes a theatrical epic. Mixing classical tragedy with savage comedy, it follows a group of flawed men and women in a narrative of greed and loss which reviews the tumultuous 1990s and casts a new light on the financial turmoil in which the world finds itself in 2009.
Based on real life and using music, movement and video, ENRON will be directed by Headlong Theatre's Artistic Director Rupert Goold in his Royal Court directorial debut. His recent credits include the award-winning Macbeth and Six Characters in Search of an Author and King Lear, No Man's Land and Oliver!
Lucy Prebble won the George Devine Award and the Critics Circle Award for Most Promising Playwright for her debut play The Sugar Syndrome at the Royal Court in 2004.
Learn more here:
http://www.meetup.com/Central-London-Humanists/calendar/12616611/