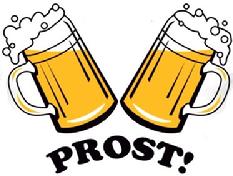 Oktoberfest 2013
A Celebration of German Music, 
Food, Drink, Song & Dance!
Lancaster's oldest, traditional Oktoberfest!
Friday, Sept. 20, 6-11 p.m.
Saturday, Sept. 21, 1-11 p.m.
Sunday, Sept. 22, noon - 6 p.m.
Admission:  $5 adult, $2 child (6-15 yrs) 5 & under N/C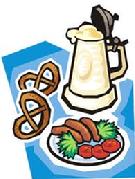 Delicious German food, beverages, potato pancakes, home-made desserts, play area for children, Oktoberfest Raffle with $1,000 grand prize, and more!
Music by: Die Lustigen Almdudler, Maria & John, and The ContinentalsAlso:  Hans & Accordian, the Alpenrose Kindergruppe and Adult Schuhplattler Dancers, the Men's Hobby Chor singers, Liederkranz Mixed Chorus, and Alleweil Jung Dancers.
Click Here for Flyer
Click Here for menu and schedule of events