July 13, 2013 · 11:45 AM

This location is shown only to members
Update: this event is SOLD OUT, however if you would like to host (basically be a greeter) the same event but for a different date & time, post a comment below and let us know when you are going and we will invite others to join you!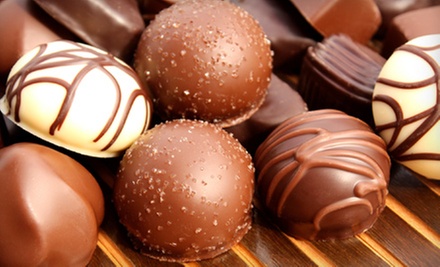 ❤ Chocolate Tour of Chicago - 62 percent off!
Join, our member, Cat, who is here from England to study Patisserie!
A new tour company has a special deal. Come join your expert tour guide for a delightful stroll through some of the Chicago's most decadent dessert boutiques and chocolatiers along the Magnificent Mile on the Chocolate Tour of Chicago! From ancient aztec recipes to post modern takes on the dark stuff, from a World's Fair winning praline to gold infused valrhona cupcakes, The Chocolate Tour of Chicago will take you to chocolate paradise and beyond...chocoholics everywhere will love this tour! Great Food Tours's Website.

   COST
      Regular Cost $50.00      
      Discounted Cost $ 19 per person
      Meetup Event Fee: none

 ❤ HOW TO JOIN US

  1. RSVP YES - make sure to include all guests.
  2. BUY 1/2 OFF DEAL > CLICK & BUY GROUPON <</span>
  3. REGISTER YOUR SPOT> CLICK HERE <<br />      Book for Sat July 13 - enter your voucher code
  4.Look for Cat on the tour.

      401 North Michigan Avenue, Chicago, IL 60611
     [masked] | get directions

 ❤ KNOW BEFORE YOU GO
Member's well behaved kids aged 12+ welcomed.

Tours meet at the Wrigley Building on Michigan Avenue

Food is included 7 tastings on the go

Capacity 20 people per tour guide

Dress It's a walking tour, so wear comfortable shoes and clothing

Weather Tour takes place rain or shine

 ❤ CHOCOLATE TOUR ITINERARY - tastes & discounts given at stores
Teavana Purveyor's of fine teas, including the original Aztec chocolate drink, a luxury worthy of the gods

Vosges Chicago's own designer chocolatier, truffles spiced with an array of exotic flavors ranging from allspice to ginger to hemp seed to wasabi!

Leonidas Chocolate Cafe Open since 1913, Belgian pralines are still the rage at this historic chocolatier

Godiva Chocolatier Their unique formula for rich chocolate with unparalleled smoothness and shell-molded designs is a taste sensation!

Glazed & Infused No chocolate tour would be complete without a warm baked chocolate donut.

Goddess & Grocer A food lover's paradise, run by Chicago-based food fanatics, their chocolate selection is unparalleled on the Gold Coast

More Cupcakes

The cupcake is an all-American dessert creation, and these are Chicago's fines.

 ❤ HOW TO GET THERE
METRA TRAIN > click here for Metra map <</span>

CARPOOL In the comment section below, post your starting point and if driver or passenger. Then contact one another to work out the details.

PARKING www.spothero.com

 Join us for a Yummy time!