Aug 25, 2013 · 11:45 AM

This location is shown only to members
⛔ READ EVENT DETAILS ⏩ BUY TICKET
update: tickets are sold out. If any member can't attend, feel free to list your ticket for sale in the comment section below.
----------------------
Discover the cultural roots of Maxwell St neighborhood as a thriving immigrant haven and the birthplace of Chicago Blues! Public tour hosted by Joyce Walks Chicago. Bucket List members and a guest get 60 percent off!
Maxwell Street from✡Babushkas to Blues ♫
The Maxwell Street neighborhood served as a gateway for many immigrant groups that came to work on the railroads, in the infamous union stockyards, and in other factories. Visit the Ellis Island of the Midwest on a trip through time and culture on Maxwell Street. See relics remaining from the area's Eastern-European Jewish population, including the former site of the famous open-air pushcart market. Learn about the decades following WWII, when pushcarts became replaced with street musicians playing a new style of gospel and blues. Stop at landmarks made famous by Maxwell Street blues legends like Bo Diddley, Muddy Waters and Howlin' Wolf. And top it off with the bizarre history of how the street was moved—twice—without losing its cool.
♫ we'll see

The 21st century Maxwell Street Market

The Chicago Fire Academy (where the

Great Chicago Fire of 1871

began);

Roosevelt Road;

Jim's Red Hots (price of food not included

The site of the original market
♫ how to join us
READ event details.

RSVP YES include UP TO ONE guest

Advance purchase is required.

Tours often sell out!

BUY

your ticket

>

CLICK HERE<

- Select the child ticket for $10.00

- "Enter a Message to the Seller" type Meetup Bucket List.
♫ guided tour cost
regular cost $26 60% off!
Bucket List Members and guests, $10 per person 
Note: Gratuity is not included, but appreciated
♫ know before you go
public tour

hosted by

Joyce Walks Chicago

who is invited: Members and guests

questions? see

FAQ

dress for the weather.

Joyce Walks Chicago

Reviews

covers approximately 2 miles at a leisurely pace

runs 2 - 2.5 hours
♫ map & location

Exact meeting location details will be provided immediately upon purchase of ticket/s.
begins outside the UIC/Halsted Blue Line "El" Station 430 S. Halsted.

ends at

the Jane Addams Hull House Museum 800 S. Halsted.
♫ how to get there
RTA G

oroo trip planner

CARPOOL comment below; your starting point, if driver or passenger, and how many seats. Contact one another to work out the details.

PARKING

www.spothero.com
♫ terms & important info.

See Bucket List Adventures Policies and our Disclaimer that apply to all events.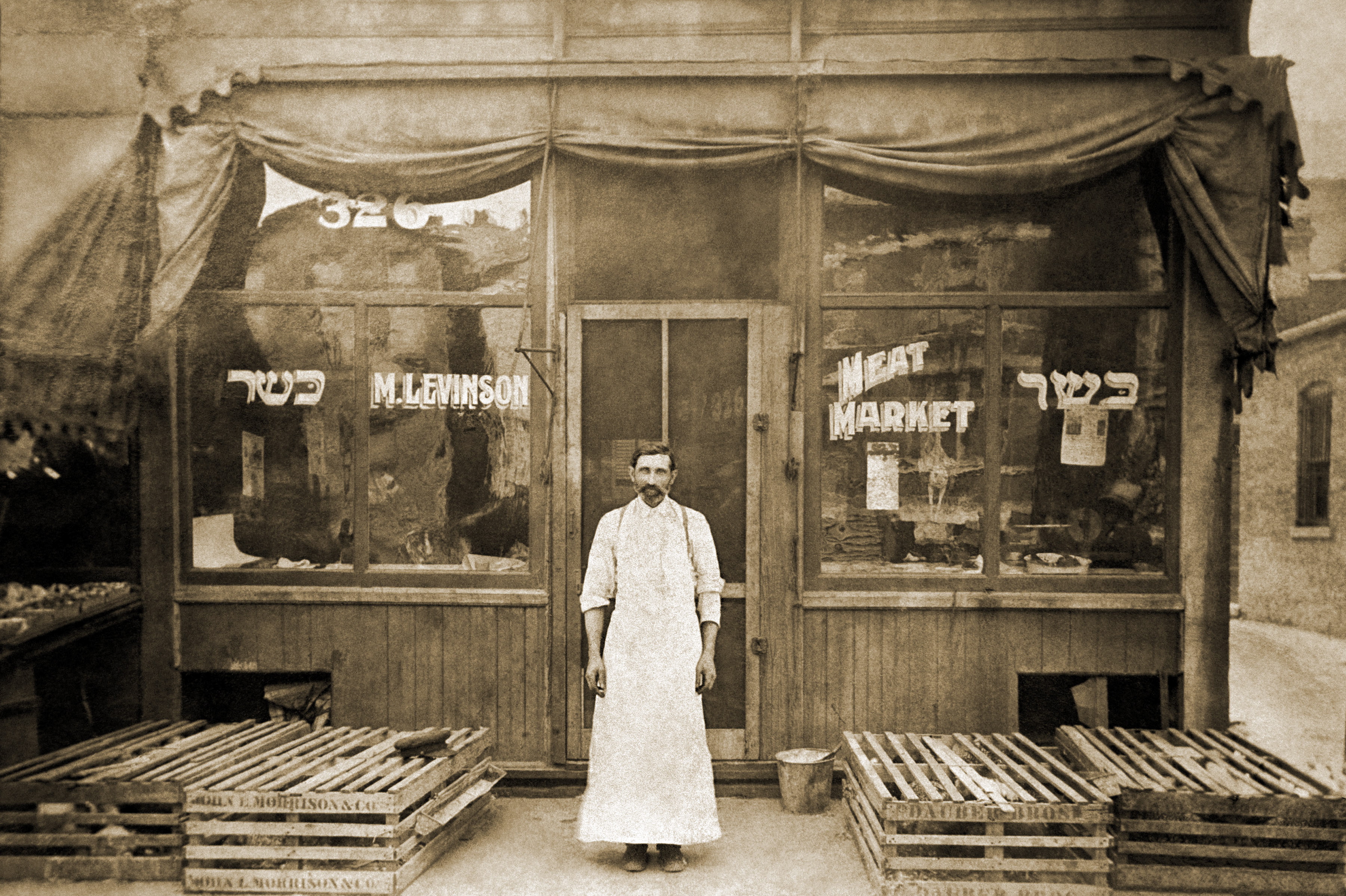 Photo: Meyer Levinson, in front of his butcher shop,
on Maxwell Street in Chicago circa 1904.

See all upcoming Bucket List Adventure Meetups