Visit the Dinosaur Quarry, then backpack to Ely Creek and explore the Labyrinth and/or Jones Hole.
There will be a photography scavenger hunt, too, just to keep you awake!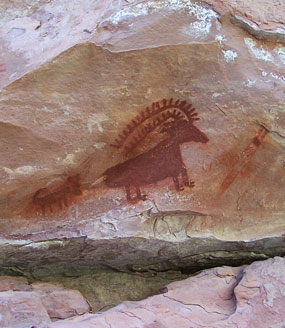 --------------
Limit: 8 people
Sorry, no dogs (The Park Service does not allow dogs on trails in the monument.)
How to sign up: 
A. Put yourself on the RSVP waitlist.
B. Fill out the google sign-up form: http://tinyurl.com/l6jqsbd

which includes CO Backpackers' liability waiver and some trip coordinating questions.
C. After you have done both parts (A) and (B), I will move you to the "Going" list.

---------------
Dinosaur National Monument website: http://www.nps.gov/dino/index.htm
Park maps: http://www.nps.gov/common/commonspot/customcf/apps/maps/showmap.cfm?alphacode=dino&parkname=Dinosaur
http://www.nps.gov/dino/planyourvisit/upload/DINO-Website-Park-Map-HQ.pdf
Directions from Denver: https://goo.gl/maps/0rlSm (5 hrs 36 min)
Trip Details:
Day 1, Friday May 9th
Dinosaur National Monument, 4545 U.S. 40, Dinosaur, CO 81610.

$10 entrance fee per vehicle.

12:00 noon: Meet at the Green River Campground to reserve sites. $12 per site; we can get 2 or 3 sites for the group.


We will shoot for the 1 or 2 PM entry to see the Dinosaur Quarry.
There are several short hikes in this part of the park that we can do after the quarry.

Car-camp Friday night at Green River Campground.
Backpacking portion of the trip: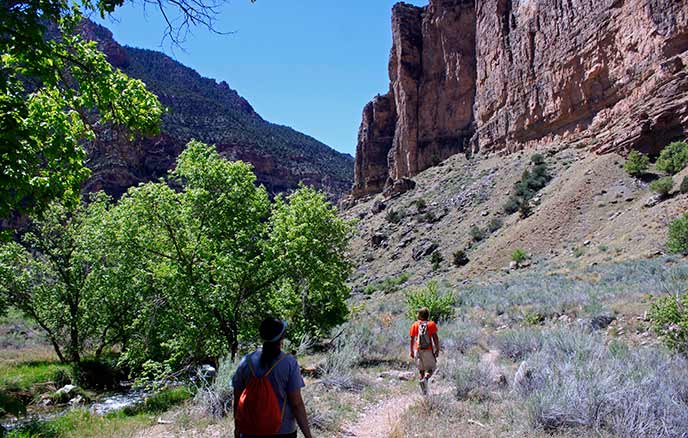 Day 2, Saturday May 10th: 
Be ready to leave Green River campground at 8:00 AM, as we will still have a 1-hour drive to get to the Jones Hole trailhead. Aim to start hiking by 9:30 AM.

The hike down Jones Creek includes pictographs and petroglyphs at mile 1.5, a waterfall at Ely Creek (~2 miles in), drops down to Jones Hole on the Green River (~4.5 miles in). Another hiking option is to hike up Ely Creek into the Labyrinth area (also ~4 miles in).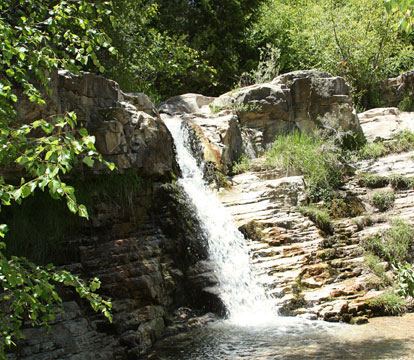 Ideally we will camp at the Ely Creek backcountry site (~2 miles in), but at present this campground is closed until the park installs bear-proof boxes (there was a lot of black bear activity last year). If it is re-opened by May, I have a reservation for one of the group backcountry sites. If Ely Creek designated camp site is still closed, then we will continue up Ely Creek a little further to find an at-large backcountry site.
http://www.nps.gov/dino/planyourvisit/backcountrycamping.htm
Bear-proofing precautions are required (cooking and storing food/odorous items at least 100 ft away from tents, using a bear-resistant container/Ursack/bear bag).

Also per the park's regulations, backcountry fires are not permitted and also no soap in the creek. Ely Creek is the only fresh water source in the area, so they want to keep it clean.

Day 3, Sunday May 11th:

Hike back out to Jones Hole Trailhead.

-----------------
Photo Scavenger Hunt
Take photos of these 10 topics (or as many as you can find). An impartial judge (Judge Jeremiah) will score your entries based on accuracy, composition, lighting, creativity, humor/emotion, and uniqueness.

1. a dinosaur fossil that looks like something else

2. a 4-legged wild animal

3. a winged animal

4. a cactus in bloom
5. something with water
6. nighttime photo

7. sunrise or sunset photo
8. bear! or bear sign

9. a candid photo of a fellow camper

10. a series of 10 photos with a unifying theme (for example, food, camping gear, bugs, birds, hair colors??) that contains each color of the rainbow plus black, brown, and white

-----------------------
And remember...