Saw these vegan donuts today at Whole Foods on North Academy. I don't think they've always carried them...thinking it's a new addition and I don't know if they are a permanent addition. I hope so! We bought the last two. Looks like they're popular. We also thought they were good, especially with coffe or glass of almond milk.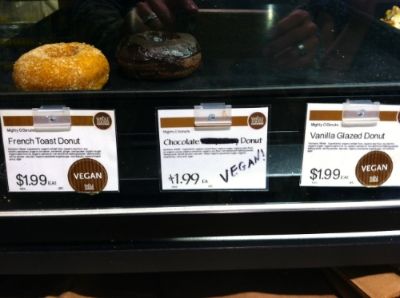 Also, they always carry these vegan chocolate chip cookies. They're delicious as well.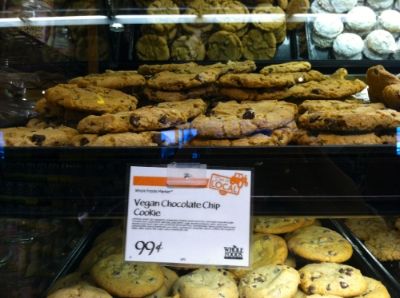 OMG... That's exciting news. I almost missed this post. I must say I did write on the comment card at Whole Foods requesting vegan doughnuts. Sounds like they are listening.