Burns Night is annually celebrated in Scotland on or around January 25. It commemorates the life of the bard (poet) Robert Burns, with a traditional Burn's supper consisting of Haggis, Neeps (turnips) and Tatties and Ceilidh dancing. Scotch is also a must on the evening. As so many of you is interested in this event I have prepared a weekend escape to Edinburgh for you, capturing the essence of Scotland.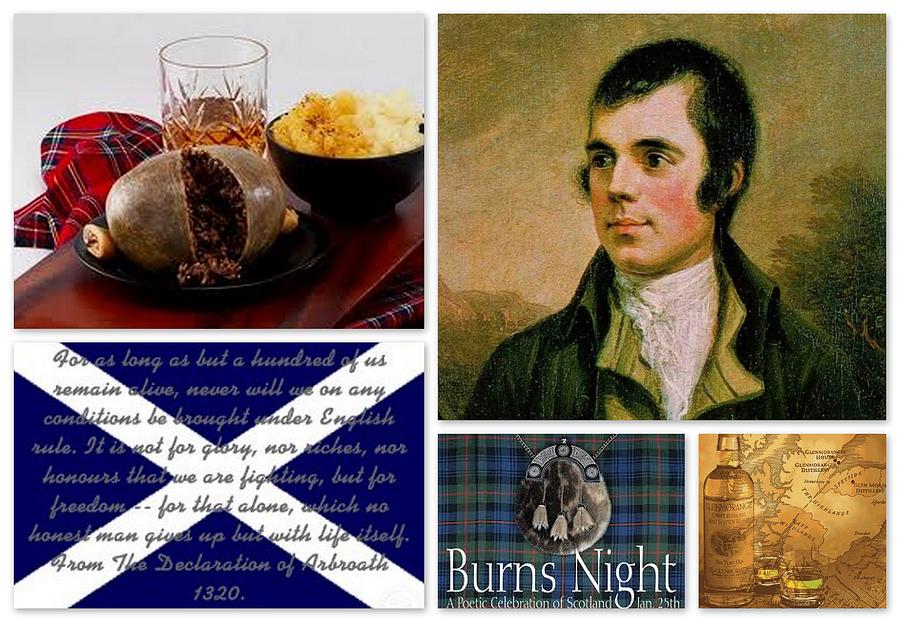 If you don't manage to get your place in time, you can still attend a mini celebration in London, please follow this link for the details.
Price: early Bird Price of £260 applies if you pay in full by the end of December 2013. If you pay before 10 January 2014 you can still get the discounted price of £275. After this date you will have to pay the full price of £290.
What's included: return train journey, 2 night's accommodation, scotch experience and tasting, Burn's night celebrations (food and dancing), visit of Edinburgh castle, tour of Edinburgh.
What's not included: lunch on Saturday and Sunday.
Deposit: of £100 (+paypal fees) needs to be paid on RSVP to secure your place.
The reminder of the money needs to be paid into my bank account two weeks before the trip the latest. For isntructions on how to make the payment and for the bank details please follow this link:http://www.meetup.com/Curious-Kat-Adventure-Club/pages/Bank_account/. Please note that if the payment is not received in time your name will be removed from the RSVP list to make space for others and your deposit will not be refunded.
Plan of the trip (subject to change - we are still working out fine details):
Friday, 24 January 2014
18:30 meeting at Kings Cross station
(make sure you bring some food with you as it is a long journey and we will arrive quite late, so the shops may not be open)
19:00 - 23:30 train Journey from London Kings Cross to Edinburgh Waverley (4:30) (tickets included)
23:30 - 24:00 check in to the hostel and an early night to reserve energy for the rest of the weekend.
Saturday, 25 January 2014
10:00 - 12:30 Edinburgh Castle (entry tickets included)
12:30 - 14:00 lunch (not included)
14:00 - 14:30 walking to the exhibition
14:30 - 15:30 Homecoming Scotland 2014 exhibition at writers museum: Wha's Like Us? A Nation Of Dreams And Ideas. (included)
15:30 - 16:00 walking to the Scotch Whiskey Experience
16:00 - 17:00 Scotch Whiskey experience  (included)
17:00 - 18:30 free time to refresh
18:30 meeting to walk over to the Burn's night celebrations
19:00 - 12:00 - Bun's night celebrations (Burns' supper and ceilidh dancing) (included)
Sunday, 26 January 2014
Check out of the hostel, leave bags in storage
11am - 13:30 tour of Edinburgh (included)
13:30 - 15:30 free time for lunch or individual exploration. If you are not having lunch, make sure you get some food to go and pick up bags from the hostel
15:50 meeting at the Edinburgh station (with your bags, ready to travel).
16:05 - moving to the platform. If you are late beyond this time you will have to make your own way to the platform (it may require you buying a new ticket) ort you will have to sort out your return transport to London.
16:20 - 21:06 train journey from Edinburgh Waverley to London Kings Cross (5:02 hours) (train tickets included)
IMPORTANT: By signing up for this trip you acknowledge that you will be getting your own travel insurance (at an appropriate level) as the organiser only facilitates the group, but doesn't take responsibility for your safety during the trip.
More about Robert Burns and the tradition:
Burns Night is annually celebrated in Scotland on or around January 25. It commemorates the life of the bard (poet) Robert Burns, who was born on January 25, 1759. The day also celebrates Burns' contribution to Scottish culture. Burns' best known work is "Auld Lang Syne".
The Scottish flag is often displayed at Burns' Night celebrations. It is known as the Saltire and consists of a rectangular blue background with thick white bars on the diagonals. The diagonals form a cross that represents Saint Andrew, the patron saint of Scotland.
At Burns' Night events, many men wear kilts and women may wear shawls, skirts or dresses made from their family tartan. A tartan was originally a woolen cloth with a distinctive pattern made by using colors of weft and warp when weaving. Particular patterns and combinations of colors were associated with different areas, clans and families. Tartan patterns are now printed on various materials.
Many types of food are associated with Burns' Night. These include: cock-a-leekie soup (chicken and leek soup); haggis; neeps (mashed turnips or swedes) and tatties (mashed potatoes); cranachan (whipped cream mixed with raspberries and served with sweet oat wafers); and bannocks (a kind of bread cooked on a griddle). Whisky is the traditional drink.
Robert Burns was born in Alloway, Scotland, on January 25, 1759. He died in Dumfries, Scotland, on July 21, 1796. He was a bard (poet) and wrote many poems, lyrics and other pieces that addressed political and civil issues. Perhaps his best known work is "Auld Lang Syne", which is sung at New Year's Eve celebrations in Scotland, parts of the United Kingdom, and other places around the world. Burns is one of Scotland's important cultural icons and is well known among Scottish expats or descendants around the world. He is also known as: "Rabbie Burns"; the "Bard of Ayrshire"; "Scotland's favourite son"; and in Scotland "The Bard".
Robert Burns' acquaintances held the first Burns' supper on July 21, the anniversary of his death, in Ayrshire, Scotland, in the late 1700s. The date was later changed to January 25, which marks his birthday. Burns' suppers are now held by people and organizations with Scottish origins worldwide, particularly in Australia, Canada, England, and the United States.
Cancellations:
Please note that unless the trip is cancelled the payments are non-refundable as the costs need to be paid in advance. However you may be able to sell your place to your friends or other group members if you follow this procedure; http://www.meetup.com/Curious-Kat-Adventure-Club/pages/What_to_do_if_you_can_no_longer_attend_an_event/.