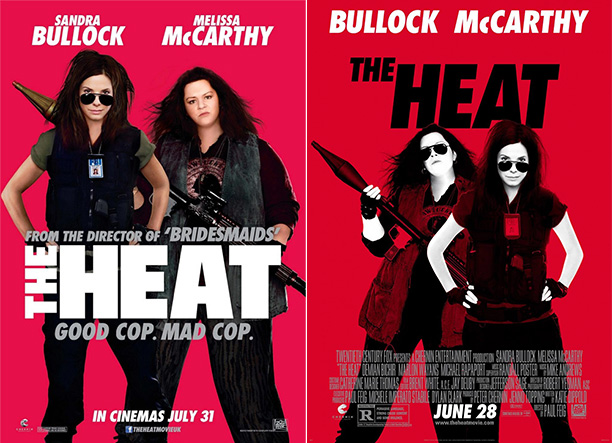 I have managed to secure free tickets for this movie previews.
Admin fee of £3 applies to cover the costs and expenses of running the group.
The Heat:
Uptight FBI Special Agent Sarah Ashburn (Sandra Bullock) and foul-mouthed Boston cop Shannon Mullins (Melissa McCarthy) couldn't be more incompatible. But when they join forces to bring down a ruthless drug lord, they become the last thing anyone expected: buddies.
Directed by Paul Feig (Bridesmaids), written by Kate Dippold, (Parks and Recreation) produced by Peter Chernin, Dylan Clark, Jenno Topping.
Meeting point: Odeon Wimbledon, located in the shopping centre (http://goo.gl/maps/gld5N). I will be waiting for you downstairs at 6:15pm. I will be wearing a T-shirt with Curious Kat's logo at the back.
Please be spot on on time as the seats are allocated on first come first served basis, so we will only wait 5 minutes and go in at 6:20pm sharp. If you have not been there yet, please give yourself plenty of time and check the google maps as well as TFL information on transport and current line closures. If you would like to give me a call on [masked], please do, but please note I may not be able to answer before the meeting time as I will be driving. If you are having problem getting through, this maybe because other people are calling as well. Please do not leave voice mail or email me as these will not be checked until the next day.
And for trailers and some more info, please follow these links:
http://www.youtube.com/watch?v=3xUA8JiouPk&list=PLzzoy4zJvvIBdfQpy7Lrq4kH5kaHYb-T0&index=4