SYMPOSIUM ON NICCOLO' MACHIAVELLI
THE PRINCE's 500 YEARS ANNIVERSARY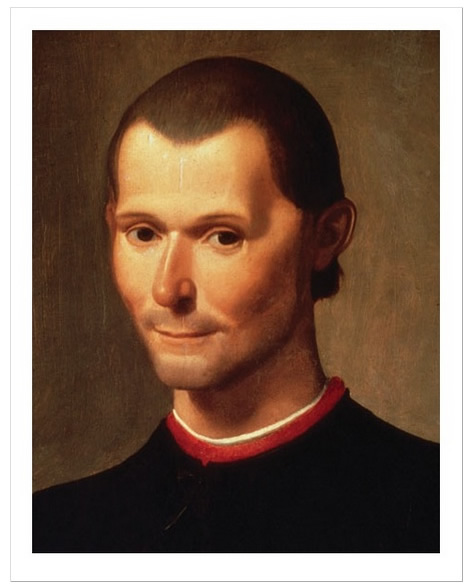 Santi di Tito, 1536-1603. Portrait of Machiavelli
Palazzo Vecchio, Florence, Italy

NICCOLO' MACHIAVELLI's
The PRINCE THROUGHOUT THE CENTURIES
FRIDAY, MARCH 15,[masked]PM ~ 6:PM
GEORGETOWN UNIVERSITY - ICC AUDITORIUM
37th and O St., N.W. | Washington, DC 20007
OPEN TO THE PUBLIC - NO RESERVATION REQUIRED
For INFO >>> CLICK HERE

Organized by: Italian Cultural Institute and the Department of Italian of Georgetown University


PANELISTS and MACHIAVELLI



Robert Bireley, S.J. Loyola University, Chicago IL
Machiavelli and the Antimachiavellians
Massimo Scalabrini Indiana University, Bloomington IN
Pallas Armed: Machiavelli, Bacon, and the Doctrine of Empire
Vickie SullivanTufts University, Medford MA
Machiavelli's Discourses, Alternating Epochs, and Literary Fame
Luca Verdone, Roma
Niccolò Machiavelli: the Florentine Secretary

On the 500th anniversary of the completion of The Prince, the Italian Cultural Institute of Washington, D.C. and the Department of Italian at Georgetown University are proud to present a symposium on Machiavelli's enduring legacy. Specialists in literature, political science, and religious history will illustrate the relevance of The Prince within their disciplines, while filmmaker Luca Verdone will talk about his film-in-progress on the writer's life, seen both from a public and a private perspective.