UEFA 2012 EUROPEAN SOCCER CHAMPIONSHIP
ITALIA vs. SPAIN @ PIZZERIA DA MARCO
PIAZZA ITALIA SPECIAL MENU $$$ > $5~5.50 PIZZA - $3.95 ANTIPASTI - $2.50 BEER - $4 WINE


2012 UEFA EUROPEAN SOCCER CHAMPIONSHIP
ITALIA vs. SPAIN
SUNDAY, JUNE 10, 2012 @ 11:30 AM
PIZZERIA DA MARCO
A "REAL" TASTE of NAPOLI in the U.S.A.
8008 Woodmont Ave. | Bethesda, MD 20814
PHONE:[masked]
Web Site: http://www.pizzeriadamarco.net

FREE PUBLIC GARAGE PARKING
on weekends on Woodmont/Norfolk Ave. (2 blocks away).
METRO RAIL: RED Line - Bethesda Stop.



"Taste of the Homeland" - Enjoy YUMMY,
AUTHENTIC PIZZA from NAPLES!!!

CLASSIC ITALIAN MENU: Authentic antipasti options with bruschetta, focaccia and mozzarella caprese, salads, cakes, and gelati. Pizza is the real deal. Enjoy the authentic NEAPOLITAN pizza prepared with ingredients imported from ITALIA and cooked in a wood fired brick oven built in Naples!!!
*** "FORZA AZZURRI" LUNCH @ SPECIAL PRICES ***
"HAPPY HOUR" SPECIAL PRICES
*** for a GROUP of 20+ people ***
• $ 5.00~5.50 - PIZZAS (Marinara or Margherita Classica). Additional toppings Extra$.
• $3.95~5.00 - ANTIPASTI/DESSERTS selection (Bruschetta,Focaccia,Salads,Sweet peppers w/sausages, Olive ripiene,Tiramisu,Gelati).
• $2.50~$3.00 - BEERS (p/bottle Domestic, Imported). Italian WINES $4.00/glass.
Family Style LUNCH Special (ALL the below)
*** For a smaller group ***
• ANTIPASTI (bruschetta, focaccia, rice balls with mozzarella).
• ASSORTED PIZZAS (Diavola, Margherita Classica, Americana).
• DESSERTS (assorted Gelati).
*** TOTAL COST: $ 15.95 (+TAX & TIPS).

SEPARATELY PRICED "DISCOUNTED" Beverages:
Domestic/Imported BEERS $2.50 ~ $3.00 /bottle. WINES: $4.00/glass.
FINALISTS
GROUP A - POLAND - GREECE - CZECH REPUBLIC - RUSSIA
GROUP B - HOLLAND - DENMARK - PORTUGAL - GERMANY
GROUP C - ITALIA - SPAIN - CROATIA - IRELAND
GROUP D - UKRAINE - SWEDEN - FRANCE - ENGLAND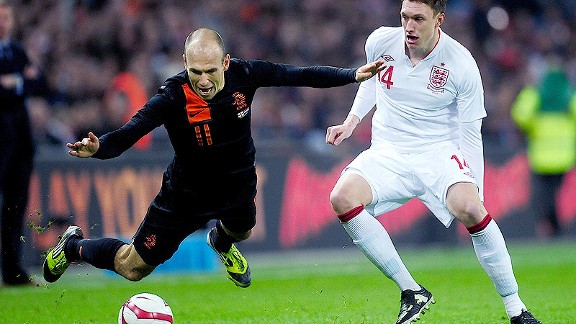 The passion involved in a national football team play at the highest level is something that's incredibly powerful, unlike anything else. In ITALIA, football (soccer) is considered a religion!!!


The highly anticipated UEFA European Football Championship will have 31 games played out in eight stadiums in Poland (Warsaw, Gdańsk, Wrocław and Poznań) and Ukraine (Kiev, Lviv, Kharkiv, and Donetsk) from the JUNE 8 opening match in Warsaw to the final in Kiev on JULY 1, 2012.




Euro matches TV BROADCASTING on : ESPN, ESPN2, ESPN3.com, ESPN Deportes, ESPN Radio and ESPN Mobile. For live broadcasting TIMES, VENUES and TEAMS details >>> "CLICK HERE"




FORZA ITALIA !!! FORZA AZZURRI !!!


GROUP C MATCHES
ITALIA, SPAIN, CROATIA, REPUBLIC OF IRELAND
ESPN TV Broadcast Dates+Times+Venues

ITALY vs. SPAIN
SUNDAY, JUNE 10 @ 12:00 PM (U.S. EST)
PGE Arena - Gdansk, POLAND

ITALY vs. CROATIA
THURSDAY, JUNE 14 @ 12:00 PM (U.S. EST)
Municipal Stadium – Wroclaw, POLAND

ITALY vs. IRELAND
MONDAY, JUNE 18 @ 2:45 PM (U.S. EST)
PGE Arena - Gdansk, POLAND