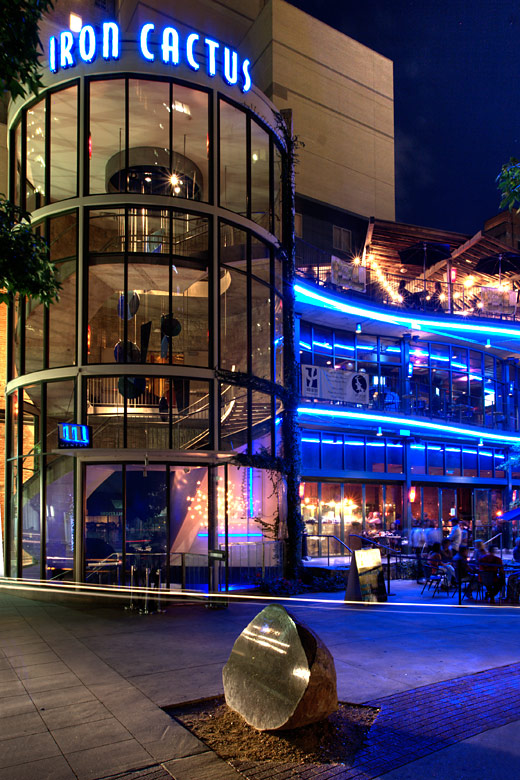 VERB KULTURE presents: 2nd Annual "Changing Faces" Masquerade Ball
Yes!!! We are preparing to do it again! This event was so much fun last year! We celebrated Halloween with style, elegance, and new faces! Come experience life behind the mask in 2013!
This is a FORMAL AFFAIR..
Attire is as follows: Formal attire and a venetian Mask. This years event will be even bigger than last years event where we have almost 200 people come thru.
This couple was fly last year!
Have no clue where they found these masks but there were cool.  These are photos from last year to give you an idea of what to expect.
caught on the dance floor...
We were just getting started...Expect MORE this year!
Meet and Greet Social-PEGASUS PLAZA
We will meetup at the Pegasus Plaza right outside the Iron Cactus on their 1st Floor Patio for a meet and greet social.
This will take place from 8pm-9pm before actual event begins.
Event will kick off at 9pm and we will party till Midnight!
Multi Level Function
This year will we have the privilege of enjoying the 2nd and 3rd Floor of the venue.  You will have the option to either party on the second level which features the Tapas Bar and VIP BOOTHS (available for bookings) Dance Room and outdoor patio.  Or you can choose to enjoy life on top of the world by going up to the fabulous rooftop patio which also has a bar.
Live Party Band and DJ Breez on the 1s and 2s!
Contests, Raffles, and Giveaways!!!
Best Mask Contest!!! Yes! There will be a $50 Cash Prize for the Best Mask of the evening! Therefore Choose your masks wisely!
We will also have Raffles throughout the night for various prizes.
And of course there will be giveaways!
Photographer
There will be a photographer booth set up just as last year to catch you looking mysterious!  And you never know where he may be lurking...He may catch you hitting the dance floor or even laughing with friends...All his shots are great!!!
Cause for Event-BREAST CANCER AWARENESS
This event has a great cause. It will benefit Breast Cancer Awareness. October is breast Cancer awareness month and every year we do an event to support the cause.  Not only will you have a good time, you will also make a difference in the community.  Some of Proceeds of this event will be donated to help women suffering from this condition.
PARKING
There is Valet Parking directly in front of venue and also a $3 paid garage about a block away.
Price
Tickets are $25 (for month of Sept. Only...price will increase in Oct. 1.) and tickets Will Not Be Sold at the Door...Presale only.
BIRTHDAYS AND VIP
If you would like to celebrate your birthday at this event...We have packages available.  We also have VIP Booth Available to be reserved as well.  For anyone interested call. [masked]
Will Update as Info for event unfolds!