All tickets are advance purchase. An RSVP on Meetup is not a ticket. Thanks. 95% of the tickets have been purchased and we have more ladies than men...please invite your male friends. We will be moving non-paid Meetup RSVP's to "NO" on the Meetup

http://uncorked-crave-201302.eventbrite.com
What: Tour of South America with Rafael Craveiro, with Craveiro Imports, our special guest for the evening.
When: Thursday February 21,[masked]:00 PM
Where: Sonomaz Wine Bar and Grill 10345 Park Meadows Dr Lone Tree, CO
Lincoln Station: 3 blocks walk from Light Rail with easy sidewalk from the station I-25 and Lincoln
Crowd: Mostly Young/Mid Professionals
Cost: $28.99 includes tax and tip (All tickets are advance payment only!)
All tickets are advance purchase. An RSVP on Meetup is not a ticket. Thanks.
http://uncorked-crave-201302.eventbrite.com
Dress: Business/Dressy Casual to Business/Dress to Impress
Wines and Food Pairing
Wines are from 3 wineries in Chile and Argentina in the order we will try them. Several past vintages have had high ratings and we are waiting on the ratings to come out on these new vinatges.
Vina Sutil Sauvignon Blanc 2011 Chile with Caramelized Pear and Brie Canape quince paste
Tupun Viognier Reserva 2011 Mendoza, Argentina with Mojito Scallop Ceviche
Tupun Malbec Reserva 2010 Mendoza, Argentina Previous vintages of The Tupun Malbec Reserva have gotten the highest score for a Malbec with retail value of $12 by Wine Spectator with Colorado Lamb Brochette tayberry au jus
Vina Sutil Carmenere Reserva 2009 Mendoza, Argentina with Ribeye Au Poivre roasted tomatoes and cippolini onion
Polkura Syrah 2010 Chile with Cayenne Dusted Sweet Potato Tartlet Rated 91 by Robert Parker Wine Advocate (rated early January 2013)
5280 Dinner after the event: Just a reminder, Sonomaz is holding tables for those of you who would like to stay for dinner and offering their 5280 Restaurant Week menu and price to our members. We will have a few large tables held for our group or if you are a couple that wants to be alone or have your own group, Sonomaz will be happy to set up a table for you. You may also order off the menu.
Tupun's Winemaking tradition dates back to the early 20th Century in the region of Andalucia, Spain . In the 1950's Manuel Pelegrina (father) decided to leave his natal Spain and seek his future in Argentina as so many other European immigrants did. He chose the Valley of Tupungato (province of Mendoza) as his home, mainly because of its similarity to his native Andalucia, but most importantly because of the conditions the Valley of Tupungato had to offer for cultivating grapes, activity he knew very well. Then, in 1994, with the encouragement the younger generations, the family began to bottle their wines under their own label.
Polkura The passion for Syrah is the concept that best defines the nature of POLKURA. The journey starts in 1998, when winemaker Sven Bruchfeld along with his friend and university buddy Gonzalo Muñoz, were dreaming of future projects to do together. Gonzalo was studying in Spain and Sven was working during vintage in different wine regions around the world. They met at that time near Narbonne, in the south of France. A tasting of a Mediterranean style Syrah in one of the local wineries matched with a tasty lamb and mint sauce, defined this grape variety as the one to be the base for their future wine. Once both were back in Chile, they set out to find the best place to develop a vineyard in order to maximize the grape quality and therefore the wine they had in mind. This is how in 2002 they found the place they aimed for. A neglected property in the Marchigüe area -the Western end of the Colchagua Valley- met the soil and climate requirements needed to fulfill their dream.
Viña Sutil takes its name from the Sutil family, well-known in Chile for its deep involvement in successful agricultural businesses. After several years of experience of growing premium quality grapes for other wineries, and certain of the quality wines being produced with them, the Sutil family decided to take on the challenge of producing fine wines among the best Chile has to offer. The wine venture took off in 2000 with the first crush. This seems long ago now, after winning numerous awards and recognitions in Chile and abroad throughout the years and having success in introducing the wines to various markets in the Americas, Europe and Asia.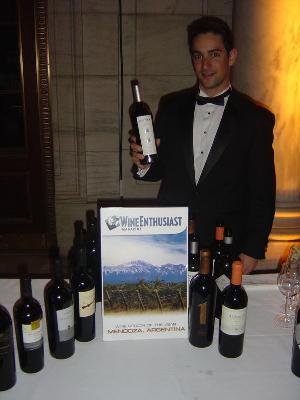 Rafael Craveiro, Owner of Craveiro Importers is our special guest. The dashing young importer comes from Brazil and has fabulous working relationships with top boutique wineries in South America that happen to have some high ratings and accolades from the Denver International Wine Festival.
Denver is now his home although he travels back and forth to work with the wineries in South America as he imports for his business and helps craft wines he is bringing in from Chile and Argentina. He is a CU graduate and an Executive Sommelier with the International Wine Guild. Rafael will be presenting wines from Chile and Argentina.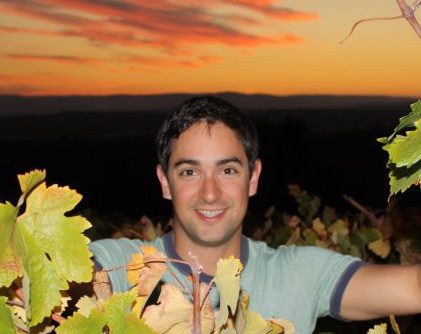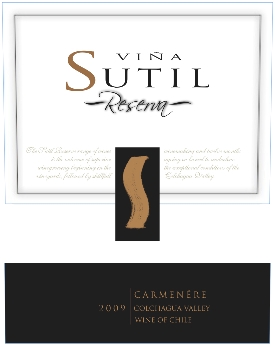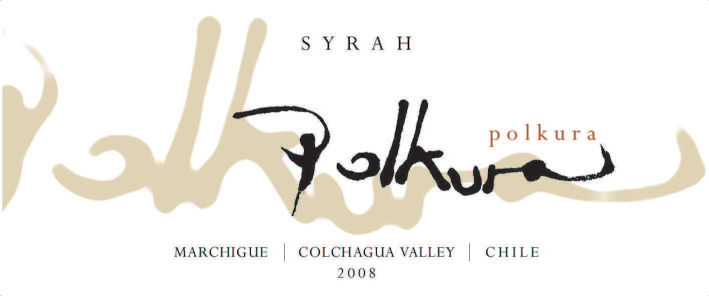 Sonomaz Wine Bar and Grill has just completed a remodel. The wine bar and restaurant won the OpenTable.com Diner's Choice Award for 2012 with a big list of wines by the glass and an impressive bottle list. After our event, our group will be honored with FIRST dibs on 5280 a few days before the 5280 Restaurant week
Purchase of a ticket through eventbrite for an UncorkedDenver.com event also constitutes agreement to the following Assumption of Risk and Waiver of Liability posted on our site: http://www.meetup.com/denverwine/pages/ASSUMPTION_OF_RISK_-_WAIVER_AGREEMENT/
Business Owners: Please note, this is a SOCIAL event, not a business networking event. Please leave the "pitch" and cards at home. Thanks