FUN 

FRIDAY
SPEEDY INTRO***BUNCO***KARAOKE***DINNER***DANCING
We're in the Bay View Room with glass wall and beautiful water views
SPEEDY INTRO**Meet new single friends**ages 19 to 91
BUNCO**A fun game we will teach you
KARAOKE**

SING LIKE A STAR
WATERFRONT DINING & DANCING in alcohol-free room
POSTED ON MULTIPLE SITES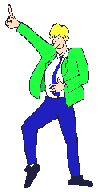 DINNER: YOUR CHOICE (includes soda)
Chicken Basil Lemon Butter Sauce with basil tomato mushrooms, veggies, rice pilaf
Chicken Dijon baked with gravy, steamed vegetables, mashed potatoes
Sole Almondine with lemon butter sauce, steamed vegetables, rice pilaf
WATER FRONT DINNER, MIXER GAMES, KARAOKE, DANCE  (6pm-midnight):
$35 by July 1      $40 after July 1     $45 at door
DANCE ONLY (8:30-midnight):
$15 prepaid  $20 at door
PARKING IS VALIDATED
EXTRA PARKING ACROSS THE STREET
Tickets are non-refundable.  Prepaid tickets will be held at the door.
Everybody welcome to attend.
We don't try to balance the ratio as
we don't know how many people will pay at the door.
You will meet majority of attendees.

Email your friends.  Membership in meetup not required to attend.
Tickets:   http://www.SpectacularEventZ.com or call 

[masked]