MOTOWN KOMEDY SLAMM
presents
LEGENDS OF MOTOWN KOMEDY SLAMM
& AFTER-PARTY DANCE
Fri, Nov 1
Cross-posted on multiple sites
GET YOUR TICKETS NOW!
**Starring**
THE TEMPTATIONS REVUE
(aka the 5 Tempting Men)
FEATURING:

**TEDDY PENDERGRASS TRIBUTE by Recording Sensation Greg Rose
**SAM COOKE TRIBUTE by the awesome Vel Omarr
**LUTHER VANDROSS TRIBUTE by Dennis Flowers
**YVETTE COOKE - ROLLS ROYCE FORMER LEAD SINGER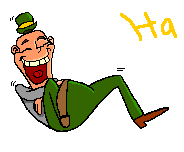 COMEDIANS
Hosted by 
COMEDIAN Monty B. Sharpton
(TBN'S Comedy Specials)
FEATURING COMEDIANS
****Hilarious Gilbert Esquivel (HBO Def Comedy Jam)****
***Special Guest Comedian Jammin Jay Lamont (America's Got Talent)*****
ENJOY MOTOWN  &


GOSPEL MUSIC.....then
DJ plays a variety of music for the dance that follows
COMEDY CLUB SEATING***SEATS AT EVERY TABLE WILL BE FILLED
6:00pm   Doors Open (dinner is optional & affordable)
7:30pm   Show Time
After-party dance (dj plays a variety of music)
SHOW TICKETS includes dance (7:30pm-12:30)
General Section $25 prepaid   $35 at door
PROMOTED ON VARIOUS MEETUP SITES  

USE THE PAYPAL ON THIS SITE TO GET YOUR PREPAID DISCOUNT  TICKET     (OR YOU CAN PURCHASE AT THE REGULAR PRICE AT ALPINE VILLAGE CENTER)
PLEASE PRINT YOUR PAYPAL RECEIPT TO BRING WITH YOU.  NAME ON RECEIPT MUST MATCH NAME ON YOUR I.D.
I SAVED SOME TABLES FOR MEETUP
ASK THE USHER TO SEAT YOU AT ONE OF THE MEETUP TABLES.
ARRIVE BEFORE 7PM TO BE SEATED AT THE MEETUP TABLES
on first-come, first-serve basis AS WE WILL NOT BE ABLE TO HOLD SEATS AFTER 7PM (last couple of shows sold out).
CHECK OUT THIS YOU TUBE PROMO:
https://www.youtube.com/watch?v=nx09so0cFu4&feature=youtube_gdata_playerda
FREE PARKING
Although the Alpine Village Center restaurant holds 500+,
we recommend arriving early to get the best seats and your optional dinner.  Dinner is not included in the ticket price.    Seating is on a first-come, first-serve basis.
Please email 

your friends
For prepaid tickets, order at paypal button on this site or pay at Alpine.
BRING YOUR RECEIPT & I.D. FOR ADMISSION.  NAME ON RECEIPT & YOUR I.D. MUST MATCH
Tickets are non-refundable and will be held in alphabetical order at Will Call.  Artists subject to change without notice.
If you have any questions, contact me at [masked]