"Whoa, Nellie".................
Let's kickoff the 2014 College Football season
with....... 
#9 South Carolina Gamecocks vs. #20 Texas A&M Aggies!!
Though Steve Spurrier has yet to win an SEC Championship at South Carolina, his tenure has been one of steady improvement. Even with the losses of Jadeveon Clowney and Connor Shaw, the Gamecocks could have their best team of the Spurrier era.
Shaw's replacement, Dylan Thompson, does have some experience, having filled in for Shaw during various injury stints. The real key, however, could be running back Mike Davis, who is one of the nation's top dark horses after a 1,183-yard, 11-touchdown season.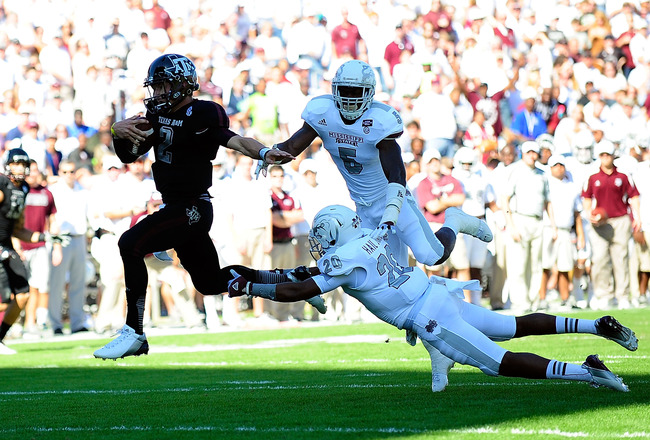 Life after Johnny Manziel commences for Texas A&M this year, but don't expect Kevin Sumlin's program to take a significant step back. Kenny Hill and Kyle Allen provide the Aggies a pair of high-upside successors, and while growing pains are inevitable, there is enough talent in College Station to maintain top-25 status.
Even without Manziel, the Aggies welcome back 15 starters, including six of their eight top tacklers on defense. Tackle Cedric Ogbuehi also returns for his senior year to anchor a strong offensive line, which boasts another potential high draft pick in senior guard Jarvis Harrison.
The schedule is certainly difficult, as Texas A&M faces both Alabama and Auburn on the road, while also drawing Missouri and South Carolina from the SEC East. A mid-tier bowl is the likeliest end result during this transition season.
Note: Gamecock/Aggie fans.....be sure to wear your college teams gear! (jersey, caps, shirts, flags, pom pom's etc.)
Happy Hour ends @ 8PM!
Seating: First Come, First Served
Parking: Valet, Street Parking

>Time and place are subject to change....Please check back before the meetup to make sure you have the latest information!