Volunteers needed. Contact [address removed] to sign up!
$15 picnic lunch provides a meal for yourself and one for a neighbor experiencing homelessness.Saturday, October 6. Noon to 4 p.m.
Balboa Pa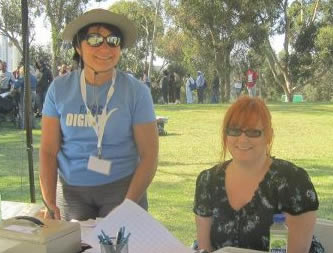 rk at 6th and Laurel (north side), San Diego
Join us in beautiful Balboa Park to enjoy:
Live music by talented local musicians, headlined by the wonderful Corina Rose.
Speakers and poetry readings by local activist advocating for the homeless.
Children's activities with arts and crafts for all ages
Voter registration and display booths from some of our non-profit collaborators.
Give-One-Get-One Tickets - Click Here
$15 buys lunch for you and someone experiencing homelessness. BEST VALUE: The Family & Friends Pack gets you lunch for four plus four additional lunches for homeless neighbors for only $50. Proceeds will support Girls Think Tank's Basic Dignity programs, including the Downtown Check-In Center and GTT's free legal clinic for the homeless.
There are many ways to help! Bring a picnic blanket to donate when you're done. Purchase a $25 membership and receive a GTT water bottle as our thank-you. Sponsor a backpack, buy a shirt or make a sustaining pledge to help your community.
More details and ticket info
Questions? [address removed]
or call [masked]