Quick Note: If you have to come late, then call/text Richard to see where the group is at when you're ready to come. There's no need to ask "is it too late to come?" Just come! =)
LUNCH:
We will be having lunch at Sinbala in Arcadia! We will meet up at the restaurant and eat until we're full =) Parking in the lot is a pain, so you may consider parking on Arcadia Avenue (the street East of Baldwin and North of Duarte). 
Their menu: http://sinbalanet.com/togo_menu.php
My personal favorite is the Niu Rou Mien, labeled in English as "Spicy Beef Noodle Soup" (#28); it's a fair price of $7.50, and normally satisfies my hunger. They are also well-known for their Sinbala sausage with garlic (#36). I'm personally not a fan of their rice dishes because I don't like their rice and veggies, but if you're not picky about those then by all means try whichever you like. All their noodle soups that I've tried so far are good =)
GAMING:
After lunch, we will proceed to MTG Deals for gaming fun! 
(136 South San Gabriel Boulevard, San Gabriel, CA)
When we arrive, we will play Monster Hunter Tri Ultimate and board games.
Monster Hunter Tri Ultimate! Bring your 3DS and join me in hunting ferocious wyverns and brutal beasts! Monster Hunter is a hardcore action game with a strong focus on combat and virtually no story. Monster Hunter is a strong hit-or-miss game.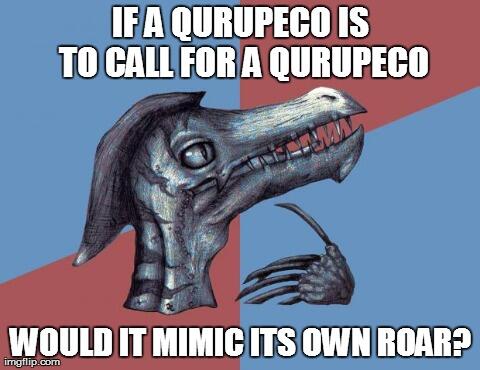 There will also be all kinds of board games!
Board games that I'm bringing: The Resistance, Telestrations, Power Grid (and an expansion), Bean Bonanza (A.K.A. Bohnanza: http://en.wikipedia.org/wiki/Bohnanza), Carcassonne, Say Anything, and Dominion (I only have the base). I still need to make a board game geek account X_X
The store also has tons of game demos that they lend out for free, and feel free to bring in your own games! There is no set game that we will be playing, so feel free to ask for us to host whatever game you want! 
DINNER:
We will play until dinner time and then get dinner together. We can decide the location for dinner with a group consensus. I will suggest Daphne's (Greek food at http://www.daphnes.biz/ at 3573 East Foothill Blvd, Pasadena CA 91107) and Casa Del Rey (Mexican food at http://www.casadelreyrestaurant.com/menu.html at 31 North Baldwin Avenue, Sierra Madre, CA 91024), but anyone is allowed to put forth suggestions. Daphne's is fair-priced and has a fast-food feel, whereas Casa Del Rey is a bit pricier, but their portions are large and it has a homely ambience. I've actually never been to this branch of Casa Del Rey, but they had a branch in Temple City that closed down because they moved. I also like Noodle World (there's one in Alhambra and one in San Marino), but since lunch will have noodles, I'll assume that there will be a preference for change?

KARAOKE:
After we finish eating, we will go karaoke-ing if enough people are up for it. I am open to suggestions on the location to sing at.