Unlikely you'll be able to recognize me under all the gear, but in tonight's ep I'll be one of the marines running around with a rubber gun in the background as... bigger things happen in the foreground.

Alex.

WTF!? That's awesome! Unfortunately I've only seen the trailer for Revolution (don't have a TV). Seriously cool looking show though.

I have a TV and no reception! Between the two of us....

We have an old computer hooked up to the TV though, so we hope to catch it tonight on Hulu.

Alex.

Watched last night's ep tonight. Looks like they cut or at least postponed the entire marine base sequence, though I can see how it would have fit in with the first flashback with Monroe and Miles. I'm kinda surprised it wasn't in there. I'm guessing it was pretty expensive to shoot.

(This is actually good news for me. As long as my face isn't visible in ep 5, this means I might be eligible to read for a speaking role if the series keeps going.)

Sorry for the false alarm!

If you don't blink, and watch in HD, and preferably play it in slow motion....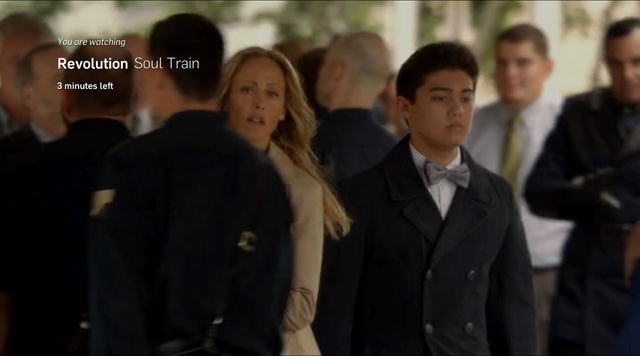 You can glance the back of my head in Monday night's episode (to the right of Kim Raver).
Alex.