Second Annual: "Creative Confidence; Steps for Success"
Thrift Store Fashion Show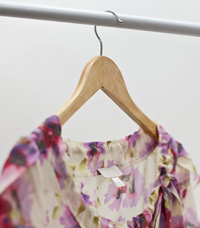 Greetings!    I am so excited to be helping out with this AMAZING event coming up in 2 weeks!

I wanted to share more info on this event and let you know tickets are on sale!
We are excited to present the Second Annual "Creative Confidence; Steps for Success" fashion show.  We have modified the format this year so that more of our friends can join in the fun!  Staying true to our original vision, we will be presenting a "Thrift Store Fashion Show," however this year we are inviting everyone to join in a relaxed cock-tail hour.
We are so excited that for the second year we are privileged to have Barb Tobias, "Thrift Talk Diva" will be our Mistress of Ceremonies for this exciting fashion show, which will showcase business ensembles created solely from local "Thrift Stores" inventory.
Why:
Creating confidence to apply for that new job, ask for a raise, or to confidently perform current duties can be affected by something as simple as knowing how to "Dress for Success."  However for many the cost of purchasing new business attire is just not in the budget and for most it is over-whelming to just figure out "how" to dress.
The Creative Confidence;  Steps for Success event is a fun way to demonstrate how all of us can shop thrifty and still present ourselves as business professionals.
Ticket price is $20.00 (Advance Sales Only)
Included in the cost of admission are heavy hors d'oeuvres, beverages (alcohol/non-alcohol), and the exciting fashion show.
Event date: September 27, 2013
Networking: 6:00 - 6:45
Fashion Show: 6:45 - 8:30
Location:
MAC Event Center
3295 W. 72nd Ave
Westminster, CO
  Please help me support this cause!